Food For Thought
"Truth Is What Matters
© copyrighted
Are Your Electronic Medical, Banking and
Mortgage Records Being Outsourced Overseas?
March 29, 2011
by columnist
David Lawrence Dewey

"Reading provides knowledge...
knowledge leads to answers."

SEARCH

---

HOME

---

Previous Columns
---
NOTICE: IF YOU LINK TO THIS COLUMN, YOU MUST USE THIS URL: http://www.dldewey.com/records.htm
DO NOT POST THIS COPYRIGHTED ARTICLE ON ANY WEBSITE OR BLOG - ONLY USE THE URL LISTED !
---
Make sure you click on MADEINUSA at top of website and start buying MADE IN AMERICA to bring the jobs back home !
---
A DL DEWEY Exclusive - BREAKING NEWS - March 29, 2011

Report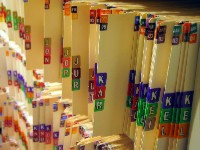 Are Your Electronic Medical, Banking and
Mortgage Records Being Outsourced Overseas?
I started to investigate this issue because over the last several months I have been receiving several hundred emails from workers in hospitals, medical facilities who have been losing their jobs. These jobs were medical transcriptionists, medical billing clerks, even radiologists reading X-ray, Catscans and MRI scans.
What I have uncovered is very disturbing in many areas. First, I will give you come background so that you understand what has occurred.
Background
In the 1960s, Dr. Lawrence Weed proposed a type of electronic medical record system that he called a problem-oriented medical record. His idea was to integrate the medical information of patients from different physicians to be able to provide better health care.
In the mid 1990s, IOM,
( Institute of Medicine ) initiated a study to be conducted to improve the healthcare delivery because of the unhappiness with the paper medical record. In 1997 this study titled "The computer-based Patient Record: An essential Technology for Health Care", was published by the IOM.
In the United States, the medical transcription business is estimated to be worth US$10 to $25 billion annually and growing 15 percent each yearThe main reason for outsourcing is stated to be the cost advantage due to cheap labor in developing countries, and their currency rates as compared to the U.S. dollar.
The Health Insurance Portability and Accountability Act (HIPAA) was passed in the US in 1996 to establish rules for access, authentications, storage and auditing, and transmittal of electronic medical records. This standard made restrictions for electronic records more stringent than those for paper records. However, there are concerns as to the adequacy of these standards. The problem has been there has been NO oversight on the areas of oursourcing of medical records overseas. And it is just not medical records I discovered in this investigation. Banking records, mortgage, credit card information has been outsourced overseas. I'll get into those details a little later, but you need to have some additional background information so that you understand how this all fits together regarding the oursourcing of medical records. Most Americans do not want that their medical records are being outsourced overseas, or their X-ray, Catscan, Mammogram or MRI could be read by someone at a facility in India or Pakistan.
Does HIPAA allow a provider to contract with a foreign business associate?
HIPAA makes no distinction between a U.S. business associate and one based in a foreign country. Of late, outsourcing services that involve the transfer of personal data offshore have been the subject of many press reports. Legislation has been introduced in Congress and some state legislatures to at least give consumers notice when medical data is sent offshore. For many Americans, outsourcing is most troubling when the services provided by a foreign company entail the use of highly sensitive medical and financial information. However, to date, there are no legal restrictions on outsourcing medical-related services.
In August, 2009, Vice President Biden announced the first $1.2 billion in grants to help hospitals transition to electronic medical records.
In December, 2009, IBM announced financing partnerships with EMR vendors to provide healthcare providers programs well ahead of the government's incentive program.
IBM Global Financing, the lending and leasing business segment of Armonk, N.Y.-based IBM, has announced financing agreements with Siemens Healthcare, Lavender & Wyatt Systems, Healthcare Management Systems and Soft Computer. The deals are designed to allow the four developers of electronic medical record systems to offer their provider clients low-rate private financing to adopt EMRs.
By pushing IT systems into hospitals and other providers now, IBM sees providers installing their systems and fully testing them ahead of the 2011 deadline for "meaningful use" of healthcare IT – which in turn makes the providers eligible for $21 billion in incentive funding under the HITECH provision of the American Recovery and Reinvestment Act of 2009 (ARRA).
Those (4) software partners IBM teamed up with in 2009 are:
* Siemens Healthcare, based in Malvern, Pa., will work with IBM to push its line of EMR products and financial applications, including Soarian, the INVISION Clinicals Health Information System and computerized physician order entry (CPOE), and Siemens Health Solutions MedSeries4.


* Lavender & Wyatt Systems, Inc., based in Little Rock, Ark., offers its Essentia solution to behavioral health providers and signed several new clients over the during the first nine months of 2009 through IBM-financed contracts.


* Healthcare Management Systems, based in Nashville, offers a range of EMR and financial management solutions, including HMS Patient Care Documentation, to regional and community hospitals of 250 beds or less.


* SCC Soft Computer, headquartered in Clearwater, Fla., focuses on laboratory and clinical information systems that target genetics, blood services, outreach, pharmacy and radiology information systems.
According to IBM officials, these contracts will give the company access to roughly 40 percent of the EMR vendor market seeking financial solutions for their customers. That market, as measured by a recent report in Health Industry Insights, is expected to top $4.2 billion by 2015. This is why outsourcing has taken place in such places as India and England. I'll get into that later.
In July, 2010, The U.S. Department of Health and Human Services released final rules on how health care providers could qualify for up to $27 billion in incentives to implement electronic medical records beginning in 2011. The health care industry continues to mull over an 864-page document on "meaningful use" rules from the department's CMS (Centers for Medicare & Medicaid Services) and ONC (Office of the National Coordinator for Health Information Technology) divisions. CMS Report
The Obama administration's February 2009 stimulus bill, ARRA (American Recovery and Reinvestment Act), put the "meaningful use" rules into place.
Health care providers, Physicians and hospitals who treat outpatient Medicare patients and demonstrate that they are using a "certified" EHR program in a "meaningful" way can earn incentive payments totaling up to $44,000 (per physician) over 5 years.  Starting in 2015, Medicare reimbursement rates will be reduced 1% for physicians who do not meet this requirement.   Physicians who treat Medicaid patients and demonstrate that they are using an EHR will be eligible for incentive payments totaling up to $63,750 (per physician) over 6 years.  Funding is also available to encourage hospitals to adopt EHRs.
This concerns Physicians who are treating Medicare and Medicaid patients.
Any physician who fails to show meaningful use in establishing electronic medical records. will be penalized by declining Medicare and Medicaid payments. The maximum that may be received is $44K per provider. Hospitals can receive up to Healthcare providers treating Medicare patients that don't comply by these regulations by 2015 will suffer restricted financing.
In the fall of 2010, President Obama eased some of the regulations pertaining to "meaningful use". Most healthcare providers have stated that costs incurred as a part of updating themselves to the electronic format of patient information is much more than the stipulated assistance, particularly for smaller healthcare settings. However, the new changes are bound to ease their burden. For instance, the interpretation of "meaningful use"' of electronic records is now more flexible. Similarly, healthcare providers need to provide just 40% of their prescriptions in the electronic format to qualify for the funding instead of the previous requirement of 75%.
The new changes mean that healthcare providers seeking financial assistance must provide patients an electronic copy of their health records at the time of testing for drug allergies of checking for drug interactions. Healthcare providers need to indicate any changes in vital signs of the patient and if the patient uses tobacco. These changes are largely attributed to the efforts of Donald Berwick who is now a central figure in the functioning of Medicare and Medicaid programs.
In addition, healthcare providers, both hospitals and physicians must use one of the ceritified vendors suppling computer programs that the Health and Human Service Department has certified to acquire grant money to build their electronic medical records systems. HSS Certified Vendor List The list shows 149 inpatient and 350 ambulatory prorgams.
In June, 2010, GE ( General Electric ) placed on the market a Centricity software platform that allows medical enterprises, Physicians mostly, to manage the flow of patients and the revenue cycle for a practice. Segal said clarifications in the rules should allow IT departments to implement them more effectively.
Centricity Advance, GE allows doctors' offices to access electronic information faster and complete training within four weeks. It also requires little maintenance and follows the standard protocols for connecting with outside networks. ( Notice the words OUTSIDE NETWORKS)
GE's program offering came at a time when small physician practices seek faster and more affordable ways to handle medical information digitally, according to the company. Subscription fees range from $300 to $800 per month and the upfront fee cost between $4,000 and $9,000, according to GE.
"Small physician practices are looking for an affordable solution to help them go digital quickly, minimizing or eliminating the disruptions of lengthy implementation and training times," Vishal Wanchoo, president and CEO of GE Healthcare's information technology business, wrote in a statement.
Prior to this, in April 2009, GE announced that it would invest $250 million with Intel to develop health care IT technologies such as telemedicine.
In 2010, the GE HealthCare EHR programs became one of the "certified" EHR records system approved by the U.S. that health care providers must use to quality for EHR grants and fundings to update their medical records. As well as Siemens and others which I will mention later. Hello !
However, that is not where most of the transition to electronic medical records has been going to and you will learn where later.
Hospitals in 2009 Using In House Computer Mainframe Systems
As of 2009, there were 2,400 U.S. hospitals and 70,000 other healthcare sites, physicians and other medical faciltiies according to the American Medical Association.
There were very few hospitals using the IBM AS 400 mainframe comupter by this time. The IBM as 400 series and iSeries of mainfarmes were initially installed in hospitals in the 1980's and were no longer being made by IBM by 1998. IBM supported them through 2002. Original Cost of AS 400 Iseries, mainframe was between $200,000 to $1.5 million replaced. IBM replaced the AS 400 series mainframe in 2000 with a 64 bit system called System Z Servers. IBM calls System Z a mainframe, but they are nothing more than large gigbyte terminal servers, although the larger unit could be considered a mainframe, however its' cost is $1.9 million. The System Z costs ranged from $450,000 to $1.9 million. These systems are nothing more than mega gigbyte servers that must be linked to a larger mainframe. That same year, Microsoft came out with their Network Server systems in their operating systems in 2000 to link desktop computers to these System Z severs that connected all desktop computer to one another, basically a terminal server system, yet they all had to be connected to a larger mainframe and this is where the costs of over $1million came into play. Many small and medium hospitals could not afford such costs so they installed the System Z's systems and outsourced, connected to a provider that provided the mainframe storage compacity.
As of 2009, less than 10 percent of U.S. hospitals have adopted electronic medical records even in the most basic way, according to a study authored by Ashish Jha, associate professor of health policy and management at Harvard School of Public Health, and published in the April 16, 2010, NewEngland Journal of Medicine. Only 1.5 percent have adopted a comprehensive system of electronic records that includes physicians' notes and orders and decision support systems that alert doctors of potential drug interactions or other problems that might result from their intended orders.
Cost has been the primary factor installing EHR systems. It was the cost and resistance from hospitals and physicians unwilling to adopt new technologies and a lack of staff with adequate IT expertise, according to the report. Jha indicated that a hospital could spend from $20 million to $200 million to implement an electronic record system over several years, depending on the size of the hospital. A typical doctor's office would cost an estimated $50,000 to outfit with an EHR system. Less than 10% had mainframes even installed, but were using small servers for basic functions as patient registration. Patients medical records were be kept the old way, in binders. Hospital lab tests of patients were being stored on desktop hard drives of the labs of the hospitals.
In the medical sector, US hospitals or medical facility that performs X-Rays, Catscans, MRI's are now legally required to store every single scan for the duration of a patient's life.
The bottom line is, hospitals especially and even large physician practices could not afford the huge costs of changing technology for mainframes and larger computer systems for their practices that begun in early 2000. They started purchasing the bare mininum in servers that would connect to outsourced mainframes to store the data. Especially after IBM provided no further support in 2002 to the older AS 400 mainframes, the the few hospitals had did have them had to migrate to something, but the new systems that would include a newer type of so called mainframe could cost up to $1.9 million dollars then. Today it is 25%-30% more.
Outsourcing - Where It Began - One Man Started It all in the 1980's
Morton Meyerson, is known as an innovator and father of the concept called outsourcing, and is credited with the creation of the first offshore development centers in Latin America and India in the 1980's.
Meyerson, is now the Non-Executive Chairman, ( basically a paid lobbyist for the corporation ) of the Alsbridge Corporation. He takes an active role in setting the strategic direction of Alsbridge. He has a clear, operational and strategic view to the future of Outsourcing Industry and aids the Firm's goal to take outsourcing,shared services and offshoring to the next level and create value for the buyer and the provider. Meyerson is the former chairman and CEO of Perot Systems Corporation, former President and Vice Chairman of Electronic DataSystems, Inc. (EDS); and the former Chairman and CEO of duPont GloreForgan, a Wall Street Investment firm. During his tenure as Presidentof EDS, annual revenues increase from $200 Million to $4.4 Billion.
Meyerson was elected three times by the Wall Street Transcrip tas outstanding Chief Executive Officer. As Chairman and CEO of Perot Systems, a systems integration and outsourcing company, revenues increased in excess of $900 Million. In addition to these roles, he is the founder and non-executive Chairman of E2M Partners, a Dallas-basedreal estate investment management firm and is also the Chairman and CEO of 2M Partners, a Dallas-based private investment firm. Meyerson, according to serveral online listing of people who contribute to politicians has contributed heavily to several members of Congress who have been on the committees who created the HIPPA act and the committees who set legislation pertaining to the funding of electronic medical records.
The Alsbridge Corporation employs a unique methodology called the Sourcing Alignment System (SAS), which focuses on offering long-term,sustainable solutions for clients as they proactively manage critical company milestones. Some of the many business sectors that have gained from Alsbridge's outstanding services and deep experience include consumer products; financial services; healthcare; manufacturing and distribution; pharmaceuticals and biotechnology; government;technology; telecommunications; transportation; travel andentertainment; and utilities and energy. Alsbridge was formed in 2005 with the merger of Dallas-based Trowbridge Group and London-based ALS Consulting. Alsbridge is a United States certified veteran-owned small business. The original company was founded in 2003 as the Trowbridge Group, the company began operating as Alsbridge, Inc. in 2005 after the merger with London-based ALS Consulting. Alsbridge, Inc. . I am not sure how they now qualify as a veteran owned business do you?
This is the company's statement on outsourcing. What Do You Want From Outsourcing.
Here is another statement called: Benchmarking Your Outsourcing Provider On The Cheap
Alsbridge mainly does outsourcing of medical billings for hospitals, and other healthcare providers. Alsbridge Healthcare Outsourcing
However, they also provide Teleradiology and medical digital image management services. Teleradiology means outsourcing of scans to be read. You'll learn more about this later.
This company is tight lipped as far who their clients are, where their facilities are overseas etc. It is because of this I am certain they do not release this information because it would open up pandora's box so to speak if they released it. This is why I have stated for years, that all corporations, especially registered overseas that provide any type of services to the medical communities must disclose who their clients are and there their facilities are located at. Alsbirdge files no SEC reports because it is a privately held company that merged with a London based corporation.
However, the following companies that provide outsourcing I have been able to find disturbing information about concerning the outsourcing of medical records.
Companies Overseas Providing Outsourcing Services in Healthcare, Banking and other Industries:
Who is the biggest?
WIPRO - India - website
Backgound of company. This information was obtained from the National Stock Exchange of India. The company's annual 2010 report which is similar to the reports that corporations in the U.S. file with the SEC. 2010 Report
Wipro IT Business, a division of Wipro Limited (NYSE:WIT), is amongst the largest global IT services, BPO and Product Engineering companies. In addition to the IT business, Wipro also has leadership position in niche market segments of consumer products and lighting solutions. The company has been listed since 1945 and started its technology business in 1980. Today, Wipro generates USD 6 billion (India GAAP figure 2009-10) of annual revenues. Its equity shares are listed in India on the Mumbai Stock Exchange and the National Stock Exchange; as well as on the New York Stock Exchange in the US.
58% of its revenue is generated from U.S. markets - approximately $3.4 billion dollars annually.
26% of its revenue comes from providing healthcare services to U.S. sources - approximately $1.6 billion annually, expected to grow 15% a year until 2015.
Employees worldwide: 100,000 associates from over 70 nationalities and 72 plus global delivery centers in over 55 countries. They do not break downthe employees by country in their report, nor will the company release any figures. Wipro's services span financial services, retail, transportation, manufacturing, healthcare services, energy and utilities, technology, telecom and media.
WIPRO services more than 800 active clients that include governments, educational institutes, utility services, and over 150 Global Fortune 500 enterprises have benefited from this approach of using outsourcing.
Companies in U.S.
WMNETSERV Inc. - Wipro Gallagher Solutions Inc. U.S. mortgage banking services: website
Enthink Inc. U.S.
Infocrossing Inc.
Infocrossing Healthcare Services is the leader in quality departmental services to the Medicare Advantage and Prescription Drug (MA PD) market. WIPRO has been providing critical information technology services to the Medicare market for over 25 years. WIPRO currently supports over 140 Medicare customers representing over 500 Medicare Advantage and Prescription Drug plans.
Wipro Inc Trust
A significant portion of revenue is in U.S. dollars, euro and pound sterling, while a significant portion of costs are in Indian rupees.
WIPRO's IT products segment provides a range of IT products encompassing computing, storage, networking, security and software products. Under this segment, we sell IT products manufactured by us and third-party IT products. We provide our offerings to enterprises in the Government, defence, IT and IT - enabled services, telecommunications/telecom service providers, manufacturing and banking sectors.
In 2006, Wipro Technologies and Motorola Inc. announced the forming a joint venture company named WMNetServ.
This JV company would deliver world-class capabilities in managed services to public and private network customers.
WMNetServ would be owned 80% by Wipro and 20% by Motorola. The two companies would focus on delivering outsourced telecom services to help customers focus on their core business and gain access to capabilities not available internally. - ( this means outsourced )
The two companies invested approximately $20 million over three years in network operations and service infrastructure. buildings in India housing large mainframe computers.
A. L. Rao, COO then in 2006 of Wipro, spoke on this new development: "WMNetServenables customers to benefit from Motorola's leadership position in wireless technology and services, and leverage Wipro's global delivery model and two decades of experience in telecom outsourcing to offer scalable operations and cost-effective implementation of turnkey solutions." Notice the words, wireless technology, this is important to understand of what was changing in the technology of computers and how WIPRO was bascially capturing this market, to have a monopoly on it.
In 2008, INDIA - Wipro Ltd (WL) acquired the remaining shares, which it did not already own in WMNetServ Ltd, a managed network telecommunication sservices provider and a joint venture that had been between WL and Motorola Inc (MI).
In 2001, WIPRO announced the incorporation of US-based EnThink Inc, which would address the emerging market needs for Semiconductor Intellectual Property (IP) market which is expected to reach $1.4 billion by 2001, $70 billion by 2010 worldwide. Semiconductor Intelletectual property means the new type of ethernet chips being designed with programming to work on the new emerging technology servers that IBM and others were beginning to manufacture. Basically how computers were connecting to outside telecommunction sources either via the internet or wireless. Without this special type of programmed chip, programs of theirs installed on computers would not work. This is explained in more detail below.
Wipro's initial investment into the start-up company was $ 2.5 million. EnThink's CEO Sridhar Mitta, said the product conceptualisation, architecting, marketing and technical support are provided from EnThink's US headquarters.
Major portions of the design and development workare being carried out from here to access Wipro's talented pool of designers, as well as to derive the benefits of lower development costsin India, he said. EnThink additionally has a-technical support team in Japan.
EnThinkhas the advantage of getting access to major computer vendors,networking and consumer product companies who are already customers of Wipro's service business, Ashok Soota group president Wipro InfotechGroup said.
The semiconductor industry worldwide is currently going through a paradigm shift resulting in dispersion of the vertically integrated model, Mitta said.
EnThink's current portfolio of IP blocks includeproducts in the domains of IEEE 1394', universal serial bus, etherne tand asynchronous transfer mode, he said. The next wave of IPs would be in networking domain where demand is expected to be high due to convergence of data communication and telecommunication.
What this basically means they developed a chip they could control with their programs.
Americans who are on the board of WIPRO - an Indian corporation.
William Arthur Owens - Retired Admiral in U.S.Navy joined the WIPRO board in 2006. Owens was the previous CEO of Nortel Networks. This is important as you have gathered thus far, another more or less paid lobbyist in Washington for the corporation. Having Americans on the corporation's Board opens the pathway to politicians in Washington. Owens has also contributed heavily to certain Congressman sitting on several committes regarding the funding of the EHR medical funding.
Henning Kagermann, joined also the board in 2010. Kagermann, retired as CEO of the global business software maker SAP in May 2009, is currentlypresident of Acatech (German Academy of Science and Technology). Prior to joining Acatech, Mr Kagermann was CEO of SAP AG, till 2009. Kagermann joined SAP in 1982 and was initially responsible for product development in the areas of cost accounting and controlling. Later, he oversaw the development of all administrative solutions, including human resources, as well as industry-specific development for banking, insurance, public sector,and healthcare.
The company has borrowed heavily from this mutual fund and in debentures at these banks.
Notice Morgan Stanley in the U.S. - it became a bank holding company, approved by the Federal Reserve in 2008.
* Debentures are debt instruments - meaning the bank could sell them at any time.
* Citcorp India is owned by CITICORP, the conglomerate that also own banks in the U.S.
Franklin Templeton Mutual Fund
Debentures in Citicorp Finance (India)
Debentures in Citicorp Finance (India)
Debentures in Morgan Stanley - U.S.
Partnership with G.E. ( General Electric ) - Remember what you read above about G.E. Healthcare programs
Wipro GE Healthcare Private Limited
The Company entered into an arrangement with a consortium of banks to obtain External Commercial Borrowings (ECB) during the year ended March 31, 2008 to enlarge their operations worldwide, especially in the U.S. Pursuant to this arrangement the Company has availed ECB of approximately 35 billion Yen ( approximmately $42 billion U.S. dollars ) repayable in full in March 2013. The ECB is an unsecured borrowing and the Company is subject to certain customary restrictions on additional borrowings and quantum of payments for acquisitions in a financial year.
These are the banks that have issued this line of credit in the U.S. and other countries to WIPRO GE Healthcare Private Limited Corporation. My question is what are U.S. Banks doing investing in a primiarly India Corporationto increase operations in this field. Why are not these U.S. banks investing in U.S. companies to provide these services, especially in the healthcare sector of electronic medical records updating in the U.S. Why are are we not creating jobs in this sector in the U.S. - instread we are creating more jobs in India. My other question, what are U.S. Banks doing giving a line of credit in Chinese YEN ? How are these U.S. Banks listing this line of credit on their books? GE, (General Electric ) has their own bank financing arm, why haven't they financed this? HELLO !
Wells Fargo Bank
HSBC Bank
HDFC Bank
Citi Bank
The Saudi British Bank
Standard Chartered Bank
Bank of America
State Bank of India
DBS Bank
Rabo Bank
Bank of Montreal
ING Vysya Bank
IDBI Bank
Bank of India
Canara Bank
Oriental Bank of Commerce
Central Bank of India
Punjab National Bank
UCO Bank
Who is the 2nd Largest OutSource Provider in India?
Firstsource - India : website
The following information in contained in their 2010 annual report filed with the National Stock Exchange of India. It is similar to SEC records filed by corporations in the U.S. 2010 Annual Report
The company in located in India has 42 service facilities spread over United States, United Kingdom, Philippines and India. As of December 2010, it has 25,000 employees. Firstsource has a proven record of accomplishment of delivering business-oriented results to clients in North America, United Kingdom, Asia Pacific and Australia.
The Company's clients include:
Five of the Top 10 U.S. banks


Eight of the Top 10 general-purpose credit card issuers in the U.S


Over 800 hospitals in the U.S. - in 2009, there were 2,400 registered hosptials in the U.S. - this is 33% of all hospitals in U.S. that FirstSource is providing services to.


Five of the Top 10 health insurers and managed care companies in the U.S.

EMPLOYEES - NOTICE THE NUMBERS IN U.S.
The Company has grown from 2,188 full-time employees as of March 31, 2003 to 24,860 as of March 31, 2010. That is 1,136% in seven years.
As of March 31, 2010,
18,784 of the Company's employees are based in India


only 3,392 are based in the US - only 17% of their total employees are in the U.S.


2,022 are based out in the UK, 657 are based in Philippines and 5 are based in Argentina.


In addition, the Company uses trained personnel who are contracted on an as-needed basis at their facilities in India. ( MAINFRAME STORAGE SERVICES ).
During 2010, employee additions across India, US, UK and Philippines.
Added 3,290 employees globally during the year.
1,925 people added in India,
744 in UK
431 in US - notice only 431 in U.S. versus 1,925 additional employees in India.
430 in Philippines.
Global employee strength of 24,860 employees as on March 31, 2010.
25 of the Company's global delivery centers are located in sixteen cities in India, fourteen are in the United States (including seven operational hubs of MedAssist), two are in the United Kingdom, and one is located in Philippines.
Became a U.S. General Service Administration (GSA) contractor under the multiple award schedule (MAS) of the US government. This allows the company to provide revenue cycle management services to federal, state and local governments.
Their total annual income is approximately $1.4 billion in U.S. dollars.
60% of its' revenue is derived in providing services to companies in the U.S. - approxiamately $840 million in U.S. dollars annually.
37% of its' revenue is derived in providing services to the healthcare industry in the U.S. - approximately $518 million annually.
These are the various coporations and registrations in the U.S.. Notice they are all mostly incorporated in the State of Delaware. Some of these were merged into the parent company with the notated dates. First Sources purchased certain existing data service healthcare companies in the U.S. in the states of Nevada, Tennessee, Kansas to create openings in the electronic medical records business in the U.S.
Firstsource Group USA,
Inc. ("FG-US")
A subsidiary of Firstsource Solutions Limited,
incorporated in the State of Delaware, USA.
100% 2009-2010

Firstsource Sherpa Asset
LLC (Sherpa LLC)
A subsidiary of FG US (post merger of FSL USA)
incorporated in the State of Delaware, USA.
(Effective 1 April 2010, merged with MedAssist LLC)
100% 2009-2010

Firstsource Business
Process Services, LLC.
("FBPS")
A subsidiary of FG-US incorporated in the state
of Delaware, USA.
100% 2009-2010

Firstsource Advantage
LLC, ("FAL")
A subsidiary of FBPS (post merger of FR-US),
incorporated under the laws of the State of New York, USA
100% 2004-2005

FirstRing Inc, USA
("FR-US")
A subsidiary of Firstsource Solutions Limited,
organized under the laws of State of Delaware,
USA. Effective 31 December 2009 FR US is merged into FBPS.
99.80% 2003-2004

Firstsource Solutions USA,br> Inc ("FSL-USA")
A subsidiary of Firstsource Solutions Limited
organized under the laws of State of Delaware,
USA. Effective 31 March 2010 FSL-USA is
merged into FG US.
100% 2002-2003

MedAssist Holding, Inc.
("MedAssist")
A Subsidiary of FG US (post merger of FSL USA),
organized under the laws of State of Delaware, USA
100% 2007-2008

MedAssist LLC A subsidiary of MedAssist Holding, Inc.,
incorporated in the State of Delaware, USA.
100% 2009-2010

Firstsource Financial
Solution LLC
A subsidiary of MedAssist LLC., incorporated in the State of Delaware, USA.
100% 2009-2010

Firstsource Financial Solution Inc. (earlier known as Firstsource Healthcare Advantage, Inc.) ("FSA")
A subsidiary of MedAssist LLC ( post merger
of MedAssist Incorporated), organized under
the laws of State of Delaware, USA. Effective
31 March 2010 FSA merged into Firstsource


Financial Solution Acquisition LLC to form
Firstsource Financial Solution LLC
100% 2007-2008


MedAssist Intermediate Holding, Inc. ("MIH")


A subsidiary of MedAssist Holding, Inc.,
organized under the laws of State of Delaware,
USA. Effective 31 March 2010 MIH is merged into MedAssist.
100% 2007-2008


MedAssist, Incorporated ("MI")
A subsidiary of MedAssist Intermediate Holding,
Inc., organized under the laws of State of Kentucky, USA. Effective 31 March 2010
MI is merged with MedAssist Acquisition LLC to form MedAssist LLC
100% 2007-2008


Twin Medical Transaction
Services, Inc. ("Twin")
A subsidiary of MedAssist, Incorporated,
organized under the laws of Nevada Corporation,
USA. Effective 31 March 2010 Twin is merged into MI.
100% 2007-2008


Business Process
Management, Inc ("BPM")
A subsidiary of Firstsource Solutions USA Inc.,
organized under the laws of State of Delaware,
USA, merged with FSL - USA effective 1
February 2009.
100% 2006-2007


MedPlans 2000 Inc. ("MPL"),br> A subsidiary of Business Process Management,
Inc. organized under the laws of State of Kansas,
USA merged with FSL - USA effective 1 February 2009.
100% 2006-2007


MedPlans Partners ("MPP")
A subsidiary of Business Process Management,
Inc. organized under the laws of State of
Delaware, USA merged with FSL - USA effective
1 February 2009.

First Source over the last few years has invested heavily in these mutual funds:

Investments:

Prudential ICICI Flexible Income Plan – Premium –

Prudential ICICI Liquid Plan – Super Institutional –

It bought $12.9 million Treasury bonds in 2010 at an attractive discount rate, with a total of FCCBonds owned to $212.4 million.

There Are Scores of Smaller Companies In India That Have Opened U.S. Offices for Healthcare

Her are some exmaples:

GeBBES - website

GeBBS of India is a healthcare outsourcing solutions company with offices in Englewood Cliffs, New Jersey. They have multiple Global Delivery Centers(GDC) located in India. Our in-depth understanding of the Healthcare industry enables us to provide innovative end-to-end Business ProcessOutsourcing (BPO) solutions to our clients. We help our clients succeed by leveraging on our domain expertise and our innovative and costeffective approach to outsourcing on-shore/ off-shore. GeBBS service and delivery are based on our highly skilled professionals, robust processes, proprietary workflow engines, world-class infrastructure,in-house domain expertise and a commitment to our clients. This combination makes us an ideal partner for your outsourcing needs.

The company will not respond to inquires regarding number of employees in the U.S. or their clients in the U.S. Several of these smaller companies were contacted and none would provide any information. Notice that they are a member of the RBMA in the U.S. This is the The Radiology Business Management Association (RBMA), founded in 1968. It is the only radiology-specific business organization in existence today. RBMA is dedicated to providing managers with information, resources, education and networking to run a successful radiology business. Its' members include Radiologists who read scans. GeBBS has been a corporate member of RBMA since 2004 and is very active at their spring and fall conferences. GeBBS senior management sits on the Communications Committee of RBMA.

The RBMA lead me to this company and to why I started to investigate the oursourcing of medical records.

The medical reading of X-rays,Catcans, MRI's by Doctors or ? in India.

This is the U.S. law pertaining to who can read these scans in the U.S.

To demonstrate competence - to be allowed to legally read images generated in the United States - a radiologist must have completed his/her medical residency in a U.S. program, passed U.S. medical board examinations, be licensed in the state where the image was taken and have privileges in the hospital where the image was taken. A radiologist who does not fulfill these requirements cannot obtain malpractice insurance and a doctor who refers an image to an uncertified radiologist risks his or her own malpractice insurance.

Has this stopped hospitals from outsouring these scans overseas? - NO -

A market for U.S. outsourcing to both domestic and foreign providers does exist – the market for "nighthawk" services.26 Nighthawk firms use U.S. board certified radiologists and carry malpractice insurance. Its' primary name is called, "teleradiology." Their typical client is a radiology practice at a small hospital whose emergency room generates several images a night requiring immediate reads. The small hospital's practice cannot afford a fulltime night radiologist to read half a dozen images. The alternative, of putting a daytime radiologist on night call – potentially waking him/her up at 3:00 in the morning, risks errors, reduces the number of the more remunerative day shifts they can work, and makes the practice a less desirable place to work at a time when the U.S. radiologist market is tight. In this situation, sending images to a nighthawk service is an attractive alternative. The nighthawk service, in turn, keeps its rates competitive by consolidating the work generated by multiple hospitals to keep its radiologists busy for the duration of their shifts. Thus a nighthawk firm's advantage wage labor and economies of scale. Is this going on in the U.S. - YES!

Here are several sources that are promoting this type of service in India to the U.S.

Need for Global Radiology - USA

Demand for Radiologists is Increasing:

Increase in Radiology workloads by 6% per year while the number of Radiologists is rising by 2% per year (in RBMA). By 2030, the US population over 65 years will double, and the US population over 85 years will triple. Studies predict 140% increase in annual imaging procedures among Medicare population by 2020. Radiologist & Technologist compensations are getting higher and because of this costs are rising resulting in inefficient operations, declining stability of Radiology departments and that is why outsourcing of reading of scans is increasing.

Here is another company in India providig Radiology services to healthcare facilities in the U.S.

Outsource2India - website

The following is from their website:

Licensing and Credentialing

Outsource2india's radiologists who provide certified reporting services for hospitals in America, UK, Australia and India are board certified radiologists in the respective nations and in the case of US in over 22 states. All our radiologists are licensed to carry out a practice within different states in the United States. Our radiologists have licenses in U.S states, such as, Indiana, Maryland, Nevada, Texas, New York,Wisconsin, Illinois, Colorado, New Jersey, Washington, Delaware,Oklahoma, Michigan, California, Kentucky, Pennsylvania, Connecticut,Louisiana, Georgia, Massachusetts, New Hampshire and Minnesota amongstothers. At Outsource2india, we have an insurance policy that gives usprotection throughout all the states in the U.S. Even if your hospital belongs to a state in which we do not have a license, we can obtain a license for that particular state and provide you with our world-class teleradiology services. At O2I, we accelerate the credentialing,licensing and the other necessities required for a hospital to startoutsourcing teleradiology services.

Notice their statement above that is they do not have a license in that state, they can obtain one.

Technology used at Outsource2india

Access to medical images is an important aspect of this entire system. We can provide you with a timely access to patient history and images. We canreport the case as per the agreed SLA. If you have a web-based PAC system, simply provide our radiologist a secure access to your system. The cases will be read and reports will be submitted onto the system with digital signatures and made ready for print. Otherwise,we can offer you technology solutions that will help both parties getseamless access to images, patient history and radiology reports. Wecan either provide you with an efficient PAC solution or provide you with a secure FTP space to exchange information.

Indian radiologists make roughly one-tenth the wage of U.S.ones — $35,000 vs. $340,000 in 2009 — and the technology exists to zip mammograms, MRIs and other images from U.S. hospitals abroad.

Notice the statement above, "can provide you with timely access to patient history and images."

This is what everyone should be concerned about. This means your images and your findings, and medical history is being stored on a computer/mainframe OUTSIDE OF THE U.S.

Here is another company in India providing radiology services:

Dr. Arjun Kalyanpur is a U.S.-licensed and credentialed radiologist. He got his postgraduate training at Yale University and runs a two-man service from Bangalore, India, called TeleradiologySolutions. He is also a Yale faculty member, Kalyanpur earns the equivalent of a U.S.radiologist. His equally credentialed radiology partner also trained in the United States. About 40 U.S. hospitals, including Altoona, use Kalyanpur's company. website

This is where your records are going oveseas

Images of U.S. patients' radiology scans are sent over the internet to the Bangalore office. Radiologists there review the image, offer a preliminary diagnosis and fax back a written report — usually within about 30 minutes. A Dr. Wertz at the Altoona Hospital in the U.S. says.. ."When Kalyanpur takes over, we all can get some sleep and really won't be tired the next day," Wertz said. Altoona radiologists now readovernight scans when they arrive in the morning and make the final diagnosis."Ten years ago, they didn't do all these CT scans at night. Now, everybody gets them," Wertz said. Facing the same phenomenon, radiologists at Chicago's SwedishCovenant Hospital hired an Australia-based company called InternationalTeleradiology Corp. two years ago, said Dr. Bruce Silver, one of six staff radiologists. Now, U.S.-trained and licensed radiologists in Australia, Lebanon and Israel read overnight scans from Swedish Covenant.

"We didn't do it because we're lazy and didn't want to work. We did it for quality reasons," Silver said.His staff double-reads the scans the next day, and doesn't have to come in "with our tails dragging. Some call this practice "nighthawking," and one of the largest domestic companies offering such services is NightHawkRadiology, based in Coeur d'Alene, Idaho. The company says more than 500 U.S. hospitals now rely on its 35 radiologists — U.S.- born and trained — in Australia and Switzerland.

It is only going to get worse, more and more recordsgoing overseas....

Demand has far exceeded the supply of U.S.radiologists. A trade journal reported earlier this year that there has been an average of four vacancies per radiology department at Americana cademic centers in the past two years. The use of teleradiology involving outsourcing overseas may have helped ease the shortage, radiology experts say. But worries remain among the many in the healthcare field about the security of these records on systems overaseas. There is no independent U.S. inspection of these facilities regarding their security procedues for data.

And There Are More Such Companies in Pakistan

There are also facilities in Pakistan that provide outsourcing medical services and well as building electronic medical records. Last year, a female Pakistani women working at one facility in Paskistan threatened to release the medical records of thousands of U.S. patients from the companies servers in Pakistan unless she got a raise. The women was fired, however, do you want your medical records, any type, your scan, your billings from a hospital or doctor, and now even you medical records be sitting on a server in India or Paskistan?

There are several companies as well in Paskistan. Here is one company in Paskistan offering all the services that have been listed by the other companies in India. Investigating Pakistan companies is another matter. In this article I just concentrated on the ones in India.

Bokharis Medical Services - Pakistan

American College of Radiology Task Force Warns

In May of 2010, an American College of Radiology task force warned it was "very concerned about the implications of overseas radiology and its potential effect on patient care in theUnited States." The ACR said doctors who interpret the scanned imagesshould meet or exceed the standards for U.S. physicians.Foreign radiologists should have liability insurance and a licenseto practice in the states they serve, as well as staff privileges athospitals where scans are performed, the task force said.Dr. Arl Van Moore Jr., a Charlotte radiologist who chaired the taskforce, said offshore teleradiology is acceptable if the ACR guidelinesare followed, but ensuring quality is difficult when somebody's 8,000 miles away.

In an article published in OutSourcing last year it detailed the following. A pilot project that does rely on non-U.S. trained radiologists began with a division of Bangalore-based Wipro Ltd., the indian technology giant, is doing radiology readings for a handful of U.S. hospitals in a pilot project using 12 Indian doctors who are neither U.S. licensed norboard certified.Despite regulations that doctors be licensed in virtually every state they serve, a Wipro official says this collaborative arrangement is legitimate."They do not do full reads, they do not pass medical judgment," and send only a preliminary report back to the United States, said Wipro'sSupratim Sarkar in the article.

He refused to identify the American hospitals involved in the project, saying it was confidential. While Indian radiologists generally make about a tenth of the estimated $350,000 median salaryfor U.S. radiologists, Sarkar said Wipro is only "testing the waters"and poses no threat to U.S. radiologists.In a Dec. 9, 2003, letter to the American College of Radiology andposted on a radiologists' Internet discussion group, Dr. Keith McKlendin, a medical resident at the University of Utah, complained that companies "such as Wipro are attempting to exploit the difference in salary between Indian and board certified radiologists for commercial gain."

People Fear Outsourcing

Dr. Sanjay Saini, a former Harvard medical schoolprofessor and Massachusetts General Hospital radiologist, tried to setup an experimental teleradiology program at that hospital two yearsago. He worked with Wipro to create an Indian site where MassachusettsGeneral doctors could do nighttime readings of scans from Bostonpatients."The project came to a screeching halt" when the hospital couldn'tfind U.S. doctors willing to relocate to India, said Saini, now atEmory University.Saini said news about the project led to "anonymous, threateninghate-mail" from people who thought he was advocating sweatshop-typeoutsourcing."People generally didn't understand ... and were afraid that the jobs would disappear or that income would go down," he said.Saini is exploring options for doing international teleradiology with Emory and said the practice is likely here to stay."It's a trend that is increasing because the shortage ofradiologists is real, and the need for radiology services 24-7 isreal," he said.

According to OutSourcingLine website

India is the leading country for offshore outsourcing. The offshore outsourcing industry started in India and it has been able to grow the ITand BPO export sector to $67 billion and capture more than half the offshore outsourcing industry.  That is not to say that India does not have challenges or is the best location for every offshore outsourcingeffort, but it has an unparalleled history and size.The Americas and Europe are the largest customers for the Indian outsourcing industry and account for 60% and 31% respectively of IT andBPO exports. The largest vertical sectors are financial services (41%),high-tech/ telecom (20%), manufacturing (17%), healthcare (14%) but that is increasing by 40% since 2009, and retail (8%).   In 2009 the IT and BPO export industries  employed about 2.2 million people overseas. Approximately 450,000 thousand are jobs lost in the U.S. because of this outsourcing. IT and BPO services outsourcing first started in India in the mid1980s. The large, English speaking, low-cost workforce was the main attraction. The industry grew rapidly through the 1990s aided by the dot com boom and IT upgrades to prepare for potential Y2K bugs. The2000s saw similar growth with work moving to India in down cycles tohelp companies cut costs and in boom times to capitalize on the readilyavailable talent.The 2008-2009 global recession has had a negative impact onoutsourcing growth in India, but the sector is experiencing a turn-around in 2010. Many US and European companies are still cautionsabout the speed or staying power of the 2010 economic recovery and thusare looking to maintain a low cost base in locations such as India. Weexpect IT and BPO outsourcing in India to bounce back to double digitgrowth rates in 2010. Click on any of the headers below to get more details and statistic on the outsouricng industry in India.

The OutSourcing Group

Patient Electronic Medical Records and Accounts Receviables

The Benefits of Outsourcing Because Hospitals Cannot Afford Their Own IT Department

But At What Cost to Your Privacy?

As the number of uninsured and underinsured patients continues to grow to an estimated 56 million by 2013, hospitals are increasingly challenged to find ways to generate revenue to cover services provided to these patients. Yet, it is not an easy endeavor for a hospital to develop the necessary people, processes, technologies, and organization to create an efficient. electronic medical records system or revenue cycle process. Many hospitals do not have the resources to effectively and completely manage all aspects of their accounts receivable in-house. The function is highly resource-intensive, and the investment in technology to do it efficiently and effectively is immense, this is why the funding allocated out of the Stimulus Package of 2009 has primarily been going to sources overseas.

What I am most upset about is the fact that this funding for the creation of electronic medical records in the U.S. has not lead to increased jobs in the U.S.. In fact, many in hospitals and other health care facilities have been losing their jobs over the last 4-5 years due to this increase outsourcing of medical records.

And it does not stop there. The large corporate banking conglomerates are using facilities outside of the country tostore mortgage information on your house, your billing for your mortgage payments, your credit card information and billing invoices. This also has cost jobs in the U.S.

What were our politicians thinking when they passed the $27 billion grants for electronic medical records updating in the U.S. Why did they not put measures into these grants that the money received had to be spent on services, equipment, etc. made in the U.S.

And I won't get into that in this article concerning banking outsourcing, that is for a whole new article.

Here again, in both cases, we have had no oversight or foreward thinking by the politicians in Washington to protect U.S. jobs and most importantly protect our privacy regarding our medical records.

Although it is not illegal under the HIPPA ACT to outsource medical records overseas, my question for those that wrote that act and the politicians not investigation this is this. Can they quarantee the privacy of U.S. citizens medical records that are being sent and stored on overseas computers? The other problem is that your Physician and or hospital does not have to disclose to you where your medical records are being stored at or processed through.

This process of updating and creating electronic medical records in the U.S. has not been to create jobs for U.S.citizens or to truly protect their privacy. Here again, it is all about greed.

Changes to the Electronic Medical Records Act and Banking Act of 2009 need to be implemented by Congress. In my opinion, the implementing of eletronic medical records of patients, billings of medical patients, radiology scans and banking services needs to be brought back to the U.S. and only U.S. companies owned that have 100% of their facilities in the U.S. for the processing of those records of U.S. citizens. Enough is enough, are we going to export all of our viable jobs in this country? Over the last ten years, we have lost over 10.4 million jobs in the U.S. due to outsourcing... plants closing going overseas. 3.5 million jobs alone have been permanately lost in manufacturing. As this outsourcing continues on, Executives at the major banking conglomerates continue to give themselves million dollar bonuses while laying off more employees.

The bottom line is we have the billions of the funding for Electronic Medical Record updating in the U.S. going to firms outside of the country. American workers have been losing their jobs at hospitals and medical facilities because of this outsourcing to these firms in India and Pakistan. President Obama, you said this would create jobs in the U.S. - WRONG !

Below is just one example at a small hospital where employees have lost their jobs due to oursourcing. This has been seen across the country in small, medium and even large hospitals over the last year and is still occurring at an ever increasing rate in 2011.

Plymouth, Massachuetts - July, 2010. Jordan Hospital in Plymouth notified 15 veteran employees that their medical transcription jobs were being eliminated the next month. Reason: Their jobs were being outsourced.

House Bill, H.R. 427, Notify Americans Before Outsourcing Personal Information Act was introduced again in 2009 so that any healthcare provider would have to notify patients in their medical records or customers of any personal records were going to be outsourced and have an option of refusing their records to be outsourced. This bill was proposed in a previous session of Congress, including sessions of Congress the previous two years, but at the end of each session all proposed bills and resolutions that haven't passed are cleared from the books. The BILL died by never reaching a vote in committee for voting. . I wonder why? Do you? House Bill H.R. 427

I strongly urge you to call your Senators and Congressmen in Washington and demand these changes. Enough is enough!

Locate your Senators and House of Representative to write them: HERE

You can call your Elected Representatives at this Toll Free # (1-866) 220-0044 in Washington, D.C. - simply ask for the office of your Senator or House of Representative office or even the Assistant to President Obama and voice your outrage concerning this.

Do you remember Sam Walton, Founder of Walmart. He had these huge signs at the front of each store that said, "We only sell what is made in the USA." Within a year after his death, his heirs changed that philosophy that created jobs in America. The signs came down and Walmart started forcing companies to go overseas to make their products cheaper for Walmart. Result, the loss of over ten million jobs over the last ten years. Read my column about those facts and in these other columns:

~ David Lawrence Dewey
---
Scroll down and if you have not read about the new documentary, INGREEDIENTS, make sure you do. It will save your life!

And last..Need to get rid of all those extra holiday pounds you have put on during the holidays? Then check out this.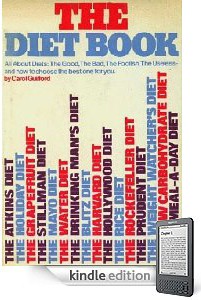 Carol Guilford's The Diet Book was the best selling diet book a few years ago and it now is back in electronic print. If you really want to lose weight for good, and especially this time of the year after eating the things we do.... then I strongly suggest that you purchase this electronic version of Carol's extensive well researched cook book which you do not find this much research in other diet books. Read more about it HERE

~ David Lawrence Dewey

If you do not want to see Polar Bears become extinct...email your family and friends the link to this article which is: http://www.dldewey.com/polarbear2010.htm
---
Global Warming has been an issue of mine since 1997 when I wrote my first columns, alerting my readers to melting ice caps due to carbon dioxide levels increasing in the ice at the poles! In ten years, it has increased over 400%. This is what has been causing the ice caps to melt. All you have to do is view satellite images of the poles from ten years ago to last year, we have lost over 35% of the ice caps. We have lost major ice glaicers all over the world, providing drinking water and water for farming. In China, they are facing huge food shortages because (4) of their major ice glaciers providing water for farming in their main farming area have melted! If you have not read my columns over the years, I urge you to and support measures to end man made global warming. And to this day, we still have ignorant, stupid people out there that still say there is not such a thing as global warming. Good Lord, just look at the weather changes. Do you need to be hit over the ahead to wake up to the truth?

My columns:

Global Warming - Fact or Fiction - August, 1997
Rain forests diminishing by 10% a year. Worldwide oxygen production decreasing.
Global Warming August 1997

Global Warming: Is It Too Late? - March 2006, Updated April, 2007, August 2008
Ice Shelf Falls Off Into Artic - Is Global Warming Real Enough Now?
Global Warming March 2006, Updated April 2007, August 2008

~ ~ David Lawrence Dewey
---
One last thing....
---
IMPORTANT UPDATE:
Make sure you read about the new documentary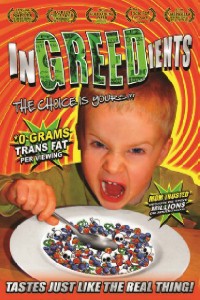 Read About the Film - Click Here

Do you want to die young with a diseased heart?
Develop needless high blood presure?
Develop diabetes type II ?

If not - then you need to watch this new documentary !

THE FILM HAS WON FIVE FILM AWARDS !
---
Do you care about your health, the health of your children, your family?
Then make sure you read my column:
Hydrogenated Oils - Silent Killers
Learn the truth about these deadly oils in our food supplies

Read about Greta Ferebee's and my efforts in a nationwide petition campaign to get these and other toxins out of the food supply. VISIT our website:


---
*The claims made about these products on or through this site have not been evaluated by the United States Food and Drug Administration and are not approved to diagnose, treat, cure or prevent disease. The information provided on this site is for informational purposes only and is not intended as a substitute for advice from your physician or other healthcare professional or any information contained on or in any product label or packaging. You should not use the information on this site for diagnosis or treatment of any health problem or for prescription of any medication or other treatment. You should consult with a healthcare professional before starting any diet, exercise or supplementation program, before taking any medication, or if you have or suspect you might have a health problem.
---
In the United States, medical diagnosis and treatment is constrained by law to be the exclusive purview of state licensed practitioners. The diseases discussed on this site are serious, sometimes life threatening matters. Neither the content nor the intent of this column may or should be construed as the giving of medical advice or as recommending any treatment of any kind. The purpose of this column is to support informed discussions, to provide medical research links and and to help the patient identify the doctors who keep up with advances in their field.
---
© All Rights Reserved. Use of these collected data is restricted.
Newspapers, syndicates or publications wishing to use this information or his columns, email your request with details to Mr. Dewey's agent. Email Contacts for DL Dewey. For any other use, DLDEWEY for permission to use column or columns, detailing your request to use which column or columns and for what purpose.

©2011
Rocky Mountain Publicity
Last Modified: October 4, 2011