Food For Thought
© copyrighted

New York Times Best Selling Author
Carol Guilford's Cookbooks
Now in E-Book Format
Updated November 30th, 2010
by columnist
David Lawrence Dewey
"Reading provides knowledge...
knowledge leads to answers."

SEARCH

---

HOME

---

Previous Columns
---
Carol Guilford's
THE
Diet Book
Plus her other two books...
The New Cook's Cookbook
The Recession Gourmet Cookbook
Now available in E-BOOK
October, 2010

Carol Guilford's The Diet Book was the best selling diet book a few years ago and it now is back in electronic print. If you really want to lose weight for good, then I strongly suggest that you purchase this electronic version of Carol's extensive well researched book which you do not find this much research in other diet books. Links are at the bottom where you can purchase it.

Guilford's cookbooks are more than just cookbooks, they are also diet books.

About the new electronic edition...

Nothing has changed since THE Diet Book was first published. Guilford wrote the following in stone many times over, "To lose weight, limit food and drink to 60 carbohydrate grams a day or 1500 calories a day. One of the best years of Guilford's life was researching and writing THE Diet Book. Guilford did the research at New York University's Medical Library in New York City.
When the weather was good, Guilford would take the cross-town bus to spend the entire day reading every diet book collected in New York Academy of Medicine's extensive collection of cookbooks. (The first diet book ever written, William Banting's Letter On Corpulence is included in this book.)
Guilford wrote the book at a Catskill Mountain summer retreat after she and her husband, two friends and rented cabins. During the week, Guilford had the solitude to write because the trio, who had great show-biz jobs in the city, arrived on Friday and left on Sunday.
The four of them took long walks past an abandoned blueberry farm ( Guilford even made a blueberry pie), went to the harness horse races and frequented a favorite, local restaurant. The four of them also read a lot and played highly competitive poker games.
THE Diet Book is a history of diet, and in Guilford's many years of research. It is evident that – although there are hundreds of diets from which to choose (many diets have become popular) – once one looks at the eating plans, there are really only two diets – a low-calorie diet and a low-carbohydrate diet and that is what Guilford concentrated on her her books.
For example, the South Beach way is low-carbo and the Beverly Hills way is low-calorie. (Judy Mazel who created the Beverly Hills Diet in 1981 died in 2007, at 63, of peripheral vascular disease.) Does anyone remember the Scarsdale way? Low in calories and carbos, Dr. Herman Tarnower's The Complete Scarsdale Medical Diet was published in 1979. The plan is Spartan: daily breakfast is ½ grapefruit, one slice of protein bread, no spread and coffee or tea. In March of 1980, Dr. Tarnower's long-time lover, Jean Harris shot and killed him. The joke was Mrs. Harris killed him because the diet didn't work. The diet promises a 20 pound-loss in 14 days of 700 calories a day.
From an article in the LA Times: "Here's the latest diet advice, hot off the presses. Eat less fat. No, eat more protein. And if your ring finger is longer than your index finger, you might also want to avoid tomatoes. Don't forget to write in your journal every morning. And clean out your refrigerator every week."
An interesting diet is Dr. Barry Sears Zone Diet. Covering all bases, it's low in everything - protein, carbos and fat. "Enter the zone and you'll achieve hormonal balance." Dr. Sears delivers food to your door and sells "dietary" supplements.
No matter. Evident in THE Diet Book is my opinion that the low-carbohydrate diet is the way to go. 60 carbohydrate grams a day is very comfortable. There is a list of carbohydrate amounts in food at the end of the book, but more comprehensive lists can be downloaded on-line or purchased in a book store. The calorie list is helpful for those who choose to go that route also.
PRESS RELEASE
Carol Guilford -- New -- THE GOURMET'S RECESSION COOKBOOK -- e-Book
Best-selling cookbook author (almost) giving away The Gourmet's Recession Cookbook
Sherman Oaks, CA (PRWEB) October 20, 2010
Carol Guilford is the author of THE NEW COOK'S COOKBOOK, chosen the year it was published as one of the top ten cookbooks of the year by The New York Times.
THE DIET BOOK, reviewed by Publisher's Weekly as 'informative and fun,' includes the complete 1856 version of the first diet book ever published. Both books have been updated into e-Books.
Updating of Guilford's two other books, THE EASIEST COOKBOOK, and MAIN COURSE COOKBOOK are "next on the agenda." Carol notes she said she would never write another cookbook, but the gods of comedy didn't listen. She even bought a slow-cooker.
Guilford wanted to give the book (a slim volume, a luxury of self-publishing) away. Amazon policy requires a 99 cent minimum;
THE GOURMET'S RECESSION COOKBOOK is available for $.99.
Guilford's criteria for choosing the recipes in the new book was does this dinner cost less than a small pizza with two toppings?
THE GOURMET'S RECESSION COOKBOOK has recipes for Shepherd's Pie, Fettuccine Alfredo, Garlic-Lemon Chicken, Homemade Pickles, Scampi, Slow-Cooker Pulled Pork and Slovakian Potato Soup.
It is nice to keep in mind what Dr. Andrew Boorde wrote in 1542 -- 'A good cook is half a physician.' I hope readers will enjoy the food writing -- especially my story about being bitten by the teeth of a salmon head -- and 'The Armchair Chef', a compendium of best collectible cookbooks from 1900 to 1975.
For those without an e-Book reader, the books can be read on a PC or MAC by downloading Amazon's FREE "Kindle" reader for PC. "Kindle" is the trade name for Amazon's e-Book reader. You can also download FREE apps for your iPhone, Blackberry, iPad and Android cell phones.
The link for the free reader applications is: FREE READERS APPLICATIONS
To purchase the Kindle B-book edition of the diet books, click below:
You can also purchase Guilford's E-Book at MOBIPOCKETS
THE GOURMET'S RECESSION COOKBOOK is $.99. THE DIET BOOK and THE NEW COOK'S COOKBOOK are for sale for less than a small pizza with two toppings.
Postscript from David Lawrence Dewey......
If you've read diet book after diet book and got no where in losing weight, then you were not reading the correct diet book.

Guilford's The Diet Book is the book to read. I highly recommend all of Guilford's books and what a bargain !
~David Lawrence Dewey
Watch a video about what is in the book on YOU TUBE: HERE
---
IMPORTANT UPDATE:
Make sure you read about the new documentary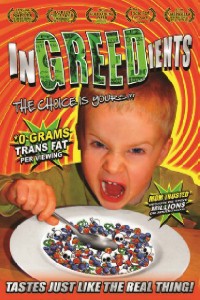 Read About the Film - Click Here
Do you want to die young with a diseased heart?
Develop needless high blood presure?
Develop diabetes type II ?

If not - then you need to watch this new documentary !

THE FILM HAS WON FIVE FILM AWARDS !
---
Do you care about your health, the health of your children, your family?
Then make sure you read my column:
Hydrogenated Oils - Silent Killers
Learn the truth about these deadly oils in our food supplies

Read about Greta Ferebee's and my efforts in a nationwide petition campaign to get these and other toxins out of the food supply. VISIT our website:


---
©2010-2011
Rocky Mountain Publicity
Last Modified:
October 4, 2011