Food For Thought
"Truth Is What Matters"
The American Health R e f o r m
Nationwide Petition Campaign
January 21, 2008
Updated February 20, - April 11 - July 20, 2009 - May 5, 2010
© copyrighted


David Lawrence Dewey

"Reading provides knowledge...
knowledge leads to answers."


SEARCH

---

HOME

---

Previous Columns
---
NOTICE: IF YOU LINK TO THIS COLUMN, YOU MUST USE THIS URL:
http://www.dldewey.com/ahr.htm
NOTICE ! - You may post a comment about this campaign and the URL link
in any message board or blog, but not the entire petition on a message board or blog.
---
Do you care about your health, the health of your children, grandchildren, your family and even your friends, then get involved in doing something about it!
---
IMPORTANT UPDATE:
Make sure you read about the new documentary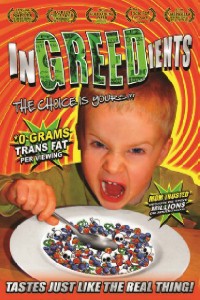 Read About the Film - Click Here
Do you want to die young with a diseased heart?
Develope needless high blood presure?
Develope diabates type II ?
Then keep eating the crap that is in processed foods!

Below is an example of a healthy and diseased heart.
Notice how enlarged the diseased heart is ! !

The diseased heart is from a 32 year old man who died from heart disease
who ate nothing but junk foods and processed packaged foods !
Are your children fat or overweight?

This is not funny !
It is NOT a hormone problem ---
But very life threatening !

Do you want your children....
to die young before you?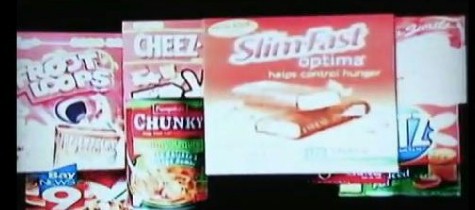 Are you sure...

About what you are eating
in packaged goods ??

In dairy products??

They are even in...
over the counter prescription drugs
and regular prescription drugs ! !
Do you want to develope diabetes, high blood pressure
and heart disease by the time you are 30?

If you keep eating foods with hydrogented oils, high fructose corn syrup, soft drinks, aspartame, Splenda, junk or processed packaged foods - - this is why you gain the fat and can't ever get rid of !

With excess body fat - you will develope 1 or
all of these diseases by the age of 30 !
The pictures above are extreme examples of obesity, however, recent research from leading medical universities shows that even 10 or more pounds of being overweight with "brown fat" around the stomach can increase the risk of coronary heart disease and diabetes by as much as 50% !
It also increases your risk of developing CANCER !

http://www.youtube.com/v/JZc9BeLA9VA
Almost 1/3 of Americans are considered Obese
Over 23 million Americans have Diabetes and...
it is climbing at 1,400 people a day!

Children under 14 are the largest group
developing Diabetes Type II - WHY?

High Fructose Corn Syrup and the consumption of hydrogenated oils ( chicken nuggets ) ,
even if it says trans-fat free on package
don't eat anything that says! -

Hydrogenated Oils or High Fructose Corn Syrup!

850,000 Americans die year year and...
is climbing at 1,000 people a day!

Do you want to look like this below eventually?

Then stop eating this crap in the food supply!
Buy all natural WHOLE FOODS and cook from stratch !
If you want to save your life and your childrens lives,
then read about this new documentary



Read About the Film - Click Here !
BUY IT TODAY AND TELL OTHERS !
IT WILL SAVE YOUR LIFE !

DVD IS NOW AVAILABLE !
CLICK HERE TO READ MORE ABOUT THE FILM AND PURCHASE THE DVD
Special Pricing For A Limited Time Thru This Website....Check It Out !


This film will not only save millions of lives...
but will solve the soaring health care costs crisis not only in the U.S. but worldwide !


Copies of Movie Being Donated To Schools
For every (10) copies sold, (1) copy is being donated to school health classes nationwide to educate the young on the dangers of hydrogenated oils and other toxins in the food supply - - Please purchase a copy to help save our children !
THE FILM HAS WON FIVE AWARDS !
---
IMPORTANT UPDATE:
If you have an iPhone™, iPod™ or iPad™ ...

Use this new application to scan food products as your grocery store
to show you the toxins in the food packages you are purchasing and putting in your body.

This will save millions of lives but will solve the soaring
health care costs crisis not only in the U.S. but worldwide !
I give my

DLDEWEY Web Select Award to www.iscanmyfood.com !
You can check out the thousands of toxic additives the FDA allows in the food supply.
Click on the banner above.

~ READ MORE ABOUT THE NEW iPHONE™, iPOD™, iPAD™ APPLICATION FOR YOUR iPHONE™ THAT WILL SAVE YOUR LIFE ~ HERE!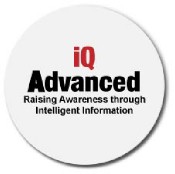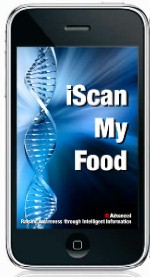 ISCANMYFOOD.COM
iQ Advanced publisher of the ISCANMYFOOD website has developed a new iPHONE™ application where you will be able to scan labels on products and see the toxic ingreedients that are in that product.
Presently, the application will start out with 2,500 known toxins which will expand to include others. There are over 14,000 known chemical additives the FDA allows to be used in the food supply.
Here is the Press Release about this new application that is available through iTUNES™ online and Apple stores nationwide for your iPHONE™, iPOD™, or iPAD™.

This application will help you eat healthier and save your life !
By the way....iQ Advanced is NOT a corporation but owned by two individuals trying also to help
save lives by providing this wonderful new IPHONE application to consumers !

IS RECEIVING NATIONAL MEDIA ATTENTION!
With cutting edge animations rarely achieved in independent filmmaking,



will entertain, inspire, educate and at times frighten audiences of all ages.
If you could see one movie this year that could save your life...
This is that movie!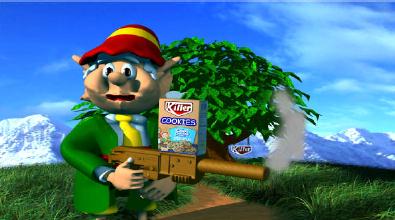 Here is a two minute sneak peak of the documentary on YOU TUBE
Promo Sneak Peak of "inGREEDients"
NEW TRAILER
Do you know the food industry uses over 14,000 chemical additive toxins in processed foods?
Then watch this trailer from the movie on YOU TUBE.
New Trailer "inGREEDients"
NEW TRAILER
Here is a new two minute sneak peak of the documentary on YOU TUBE
A MUST WATCH IF YOU HAVE ANY DOUBTS ABOUT THE FOOD
YOU ARE EATING THIS FILM WILL TEACH YOU WHAT TO AVOID !
New Trailer "inGREEDients"
Read Kimberly Hartke's article about the film:



One Filmmakers Journey:
From Backyard Flicks to Award Winning Food Documentary
Why are television and radio stations talking about the film?

Because it is saving lives!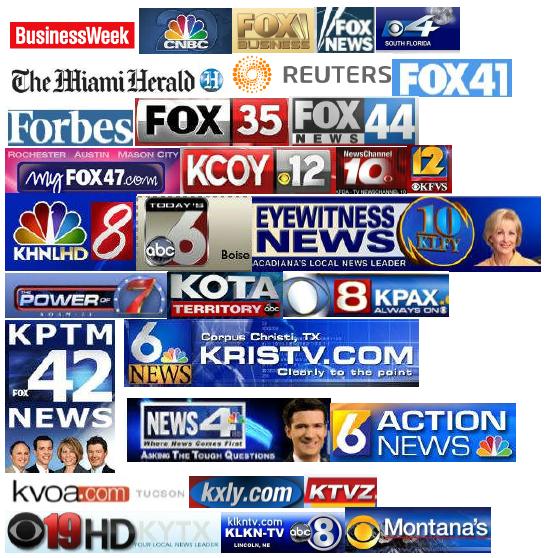 David Burton, the Director of the Film recently appeared on these radio shows nationwide,
call your local radio station and ask to have him on to talk about the film.
He will be appearing on more radio talk shows in May and June, 2010
Alabama: Birmingham and Sylacauga , Alabama WYEA 1290 a.m.
California: Loma Linda, Riverside , Los Angeles 1050 a.m.; Live on KCAARadio.com
California : Redlands KMET "Smart talk" 1490 a.m.... See More... See More
California: Riverside and San Bernadino , CA 1490 a.m. – 2nd hour
California: Santa Cruz KKMC 880

Florida: Tampa Bay , Bradenton and Sarasota : 1490 WWPR a.m.

NEW! Idaho: Rexburg KUDA 1610 AM; Epic Broadcasting
Kansas: Liberty and Kansas City ; Kansas KCXL 1140 a.m.
Louisiana: New Orleans 600AM – Replay 10 p.m. – 1 a.m.

Michigan: Detroit WDRJ 1440 am; 6-7 CT and www.1440wdrj.com

Minnesota: North Branch 87.9 f.m.
Missouri: Kansas City , Missouri KCTO 1160 a.m.

Missouri: Poplar Bluff, Missouri KLID 1360 a.m
Montana : Kalispell Live on Z600.com; All 3-Hours

Nevada: Las Vegas , Nevada , KKVV 1060 AM – Daily Replay at Midnight to 3 a.m.
NEW! New Mexico: Roswell , New Mexico KCKN 1020 a.m – 2nd Hour at 9 p.m. - CT
New York : Rochester , Brockport, WMJQ 105.5 f.m., WASB 1590 a.m., WRSB 1310 a.m.

Ohio: Columbus and Nelsonville WAIS 770 a.m.

South Dakota: Sioux Falls (and parts of Omaha ) 1640 a.m.
South Dakota: Sioux Falls (and parts of Minneapolis , MN ) 1710 a.m.
Tennessee: Gatlinburg 90.7 FM
Tennessee: Knoxville WBCR 1450 a.m. – Daily Replay at 5 p.m. – 8 p.m.
Tennessee : Knoxville WITA 1490 a.m. - Daily Replay at 5 p.m. – 8 p.m.
Tennessee: Maryville/Alcoa WBCR 1470 a.m.

Tennessee: Memphis WLRM 1380 a.m.
Tennessee: Nashville WNQM AM1300 – Daily Replay Tues thru Sat: 1 a.m. – 4 a.m.
Texas: Austin , Temple and Killeen KTAE 1330 a.m. and Live on KTAE.net
Texas: Austin 96.3 f.m. and 90.1 f.m.

Texas: Waco Cameron KTAE 1330 a.m.

Wisconsin: Ladysmith WLDY 1430 a.m.

This broadcast is also available on shortwave worldwide by WWCR

All Times CENTRAL TIME Zone North America a/o October 15, 2008
7:00 AM The Power Hour WWCR 7.490 MHz and 13.845
8:00 AM The Power Hour WWCR 7.490 MHz and 13.845
9:00 AM The Power Hour WWCR 7.490 MHz and 13.845




STOP PURCHASING PRODUCTS CONTAINING THESE TOXINS !
..... SEND A MESSAGE TO THESE CORPORATIONS
WE'VE HAD ENOUGH ! ....AND




Even if it says trans-fat FREE - consume NOTHING that has hydrogenated oils in it period!
---
---
Do you care about your health, the health of your children, your family?
Then make sure you read my column:
Hydrogenated Oils - Silent Killers
Learn the truth about these deadly oils in our food supplies

Read about Greta Ferebee's and my efforts in a nationwide petition campaign to get these and other toxins out of the food supply. VISIT our website:


---

Greta Ferebee

I am pleased to join forces with Greta Nuernberger Ferebee in Florida, a housewife who started this initiative out of concern for not only her own health, but the health of children, family, friends and all Americans. Greta comes by her activism naturally. Her father, a prominent MD, spent years actively fighting global pollution.

Greta says, "My husband's diabetic diagnosis came 10 days after my MS diagnosis and I believe that both our illnesses were as a result of injesting the same sugar free coffee drink."
Mailing Petitions to friends and family and standing out in front of groceries stores collecting signatures before contacting me for help, I have now joined forces with Greta in a nationwide Petition campaign to send signatures to politicians in Washington. I am lending my support and am calling upon my readers nationwide to get involved in this campaign. Mrs. Ferebee can be contacted at glaml@cfl.rr.com if you would like further information on her efforts concerning this Petition.
Mrs. Ferebee has a website called, DoWeCare.org also. Be sure to visit the website for updates and to link to the DoWeCare.org YAHOO message board and group where you can sign up as a member. This is a meeting place online where everyone across the country who are getting involved in the campaign can meet. You'll be able to can meet those getting involved nationwide to share ideas and also read updates Mrs. Ferebee will be posting on developments of the campaign.
Actually, I had been planning to do something similar to this for sometime. Upon receiving Greta's request, it only spurred me on to pursue what I had been thinking of doing. The only way to get anything done anymore in Washington is to force politicians to take notice is for them to know that Americans are fed up with the status quo. And that is done by sending Petitions or letters. Washington is broken and has become corrupt. It is mainly controlled by lobbyists who represent outside interests and corporations who have donated large contributions to elected officials. Basically, Washington has been bought. I make that statement based on the hundreds of thousands of comments from my readers I have received concerning that statement.
One IMPORTANT thing we must do:




STOP PURCHASING PRODUCTS CONTAINING THESE TOXINS !
..... SEND A MESSAGE TO THESE CORPORATIONS
WE'VE HAD ENOUGH !
~ David Lawrence Dewey ~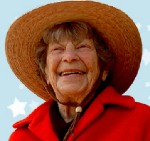 A wonderful example of this and what all of us should be doing to regain our country from this purchasing group of corporations of our elected officials is that of one Doris "Granny" Haddock, a 94 year old woman who walked 3 miles a day and ran for U.S. Senator in New Hampshire in 2004. Her campaign was that our country is for the people and by the people and that she would take no outside money from corporation or special interests in her campaign. All of her contributions were small from private individuals. She had to raise a consider sum for commercials, even going into hock herself for what she believed in. Pundits and other critics said she would be lucky to garner 1-3% of the vote. Haddock upon election day surprized those critics. Doris garnered 43% of the vote against her Republican candidate to the shock and horror of the political machinery. If this was not a statement by the voters for what she stood for and what the voters were saying who voted for her, I don't know what is.
"Granny" Haddock, endorses this Petition Campaign. Read her letter below:
October, 2007
Dear Mr. Dewey:
It is with distinct pleasure that I write this letter regarding the The American Health Reform Nationwide Petition Campaign that you and Mrs. Ferebee have started.
The removal of SUCRALOSE, ASPARTAME, NEOTAME, MSG, HYDROGENATED OILS, HIGH FRUCTOSE CORN SYRUP, chemical preservatives, artificial additives and dyes which are added in large quantities to the American food supply is an issue that must be addressed. It is important not only fof the health of adult Americans, but especially the children; for children are our future.
I admire that you and Mrs. Ferebee have taken on this task, to alert the public of the deadly health effects of these toxins in our food supply.
Just as I stood up in 2004 to run for U.S. Senator from New Hampshire on what I still believe to be the problem which is, that Washington is broken and is controlled by corporations, you and Mrs. Ferebee are standing up to correct this insidious adulteration of our food supply for corporate profit. I took no campaign contributions from outside interests or corporations during my campaign so that I could be free from influence of what is truly needed to fix the problems in our country. Our country is suppose to be For The People, By The People, sadly I do not believe that is the case anymore.
I therefore fully support your efforts and endorse your campaign and wish you much success with it. You do not see often what you and Mrs. Ferebee have taken on. I hope other Americans will see your passion in making a difference and will step up to the plate to be counted on to help you with your campaign by signing and collecting Petitions to send to Washington.
If I can be of any other asistance, please do not hesitate to contact me.
Sincerely,
Doris Haddock
U.S. Senatorial Candidate 2004
New Hampshire
If you want to read more about this remarkable 94 year old woman who is a wonderful example of activism and what all of us should be doing, visit her website, http://www.grannyd.com. Doris will inspire you. HBO ran a one hour documentary on this remarkable woman the week of October 22, they will be re-running it in November. Make sure you watch it!
So, Gladys, you have inspired many, and because of you also, this Petition campaign starts NOW and below.
You my readers already know about the dangers of hydrogenated oils, aspartame, MSG, chemical additives, chemical preservatives which are added to food products. If you are new to my website, then make sure you read my columns:
Hydrogenated Oils-Silent Killers
Aspartame - Sweetness or Death?
You can post comments about this campaign on my message board. Click on message boards and go to the area for this campaign. You can also ask Greta Ferebee questions about how to get involved in this campaign and make a difference. Look for the message board named, "Ask Greta Ferebee How To Get Involved."
The American Health Reformation Nationwide Petition Campaign is a grass roots intiative starting October 22nd to collect signatures on petitions which YOU will be sending to Congress to demand that the FDA issue regulations to ban SUCRALOSE, ASPARTAME, NEOTAME, MSG, HYDROGENATED OILS, HIGH FRUCTOSE CORN SYRUP and all artificial and chemical preservatives, additives and dyes which are added in large quantities to the American food supply.
A new documentary is in final production entitled, "inGREEDients". I was honored to be work with Director, David Burton of Sir Rebel Films on the documentary. This documentary will expose not only the facts and truth concerning how deadly hydrogenated oils are to the human body, but the greed of corporate profits by the food industry at the expense of human health. Leading researchers are being interviewed who will disclose in detail how hydrogenated oils cause a host of diseases in the human body. You can find out more about this documentary slated to be released in mid-2009, at sirrebelfilms.com.
We are calling upon you... the mothers of children, those of you who want to reclaim your health and those of you that now know of the dangers of these toxins in the food supply...we urge you to join in this national campaign to collect signatures on this petitions to be sent to Washington. We are hopeful that ast least 1 million Americans will get involved and collect just ten signatures on just one Petition. If this occurs, a total of TEN MILLION signatures will be sent to Washington, something the politicians will not be able to ignore.
For Those Of You in Other Countries
This initiative is only open to U.S. Citizens to gather petitions and mail them to elected official in Washington. If you are reading this from another country, please take the petition, adapt it to your own needs in your own country and start your own intiative campaign in your own country to get these deadly toxins out of your food supplies.
HOW THIS PETITION CAMPAIGN WORKS:

A petition has been set up at ipetition.com for you to sign. You can read the entire petition that will be mailed to Members of Congress, especially those that oversee the FDA on Senate and House Committees. On the petiton we ask for your name, email address, state you reside in and age. We will also be mailing the signed petition to Senators and Representatives where you reside in. We must ask for our email address and age for validity of the petition in mailing the petition to Senate and House Members. We are striving to collect ten million signatures so please collect signatures locally at work or with your friends. We must get these chemical additives out of our food supply !
After reading the Petition below, you will have (2) options to get involved. You can sign the petition online or you can print out the petition by downloading the Petition in either word.doc format or .pdf format and collect signatures locally in your area to mail into Members of Congress.

View Number of Signatures Collected Locally - HERE


---
---
THE PETITION:
The Honorable Edolphus Towns
Chairman
Committee on Oversight and Government Reform
Room 2157 Rayburn House Office Building
Washington, D.C. 20515-0001
WE THE PEOPLE OF THE UNITED STATES OF AMERICA who are currently suffering from the addition of SUCRALOSE, ASPARTAME, NEOTAME, MSG, HYDROGENATED OILS, HIGH FRUCTOSE CORN SYRUP and all artificial and chemical preservatives, additives and dyes which are added in large quantities to OUR American food supply, we the undersign are protesting the actions of the FDA, ( Federal Drug Administration ) that we might bring about a much healthier union.
This petition is intended to begin the new American Health Reform in which our modern fellow citizens throw not tea into a harbor but the toxic approved foodstuffs that have been approved by the FDA for food companies to use in foods.
There is plentiful research from leading medical research facilities that demonstrate that these artificial chemical preservatives, sweeteners, additives and dyes cause a host of serious health problems from heart disease to diabetes. For example:
Research shows that just because you remove trans-fats from hydrogenated oils does not mean that hydrogenated oils are safe to consume. Research, such as from Harvard University shows these oils are just as deadly to the human body regardless that trans-fat have been removed. Another example is MSG, monosodium glutamate which is used extensively in foods to "enhance flavor". Extensive research shows it causes migraine headaches. Another example, why is it that diabetes type II, an unknown disease until the introduction of Crisco hydrogenated oil in the 1950's, was unknown until then, that the medical community had to name this new disease, diabetes type II, insulin resistance diabetes because they had never seen it before. And why is it that diabetes type II has risen 2400% since the 1950's? This information is available from the CDC statistics. Aspartame, a deadly toxic sweetener which converts to methanol and formaldehyde in the body has been shown in numerous research studies from leading research facilities to cause cancer. Aspartame was approved by the FDA despite many studies back then when it was approved when it fact, their own researchers stated it should not be approved, but they were ignored because its approval was a political payoff. Sucralose is in many food products, including over the counter drug medications. Sucralose contains these deadly chemicals, some known to cause cancer in animals, some are even listed on the EPA as poisons: Acetone - Acetic acid - Acetyl alcohol - Acetic anhydride - Ammonium Chloride - Benzene - Chlorinated Sulfates - Ethyl alcohol - Isobutyl Ketones - Formaldehyde - Hydrogen Chloride - Lithium Chloride -Methanol - Sodium methoxide - Sulfuryl chloride - Trityl chloride - Thionyl chloride - Toulene. Actually, a person is ingesting basically CHLORINE when eating any foods containing sucralose. If you use Splenda®, think again now that you know what it is.
Despite much valid research from leading research facilties, which the FDA has completely ignored because of corporate profits and political buy offs from corporations, the FDA still allows these toxic substances in the food supply. What is amazing is, you never find any of these toxic substances in baby food. Now why is that? Simply, they know the damage these toxic additives do to the human body and don't want massive lawsuits from angry parents causing diseases in their children, however that brings up the matter of high fructose corn syrup which is used in soft drinks and many foods children consume. Extensive research shows this not only causes obesity in children, but also diabetes type II.
Therefore, we the undersigned are calling for you and all members of Congress to force the FDA to issue regulations to not allow the use of any of these toxic artificial ingredients mentioned in this petition in any foods manufactured.
Furthermore, unless every FDA Commissioner who oversees these issues, issues a written statement that they themselves consume foods containing all of these toxic substances, then we are demanding that every FDA Commission not willing to sign such a statement resign their position at the FDA.
It is time that BIG BUSINESS no longer buys and rules Washington and you as our elected Representatives who are suppose to be looking out for our welfare instead of corporate profits for these food companies, it is time you to do something about these issues, no we demand it.
We all will be watching the actions that all of you elected officials will be taking on these issues and if need be, will vote you out of office to get someone in office that will address these issues.
We also demand that this petition be read into the Congressional Record so that all elected Representatives are aware of this petition.
| | | |
| --- | --- | --- |
| Name - Your Signature | Address | Phone Number |
1:_______________________________________________________________________________________
2:_______________________________________________________________________________________
3:_______________________________________________________________________________________
4:_______________________________________________________________________________________
5:_______________________________________________________________________________________
6:_______________________________________________________________________________________
7:_______________________________________________________________________________________
8:_______________________________________________________________________________________
9:_______________________________________________________________________________________
10:_______________________________________________________________________________________
11:_______________________________________________________________________________________
12:_______________________________________________________________________________________
When completed mail this Petition to address listed on page 1 and also your U.S. Senators and U.S. Representatives for your STATE! Please give blank copy of Petition to each person signing Petition so they can collect signatures also. Print simple instructions below of how to do the Petition.
---
You can download and print out the above petition either in word.doc format or .pdf format.

PETITION IN WORD.DOC FORMAT

PETITION IN PDF FORMAT


Please participate in this grass roots efforts to force the FDA to ban these deadly toxins from being using our food supply. PRINT THESE INSTRUCTIONS OUT: This is how you do it:

INSTRUCTIONS ON COLLECTING SIGNATURES FOR PETITION

1: Download Petition at DLDEWEY's Website in either word.doc or pdf. format.

2: Print (11) copies of the Petition.

3: Collect (10) signatures on (1) Petition and as you do, hand a blank Petition to the person signing your Petition and ask them to do the same thing you are doing.

4: Make copies of your completed Petition.

5: Mail original to address at top of Petition.

6: Mail a copy your State U.S. Senators and Congressmen in your state.

7: Return to DLDEWEY'S website and register how many signatures you collected and mailed.

http://www.dldewey.com/ahr.htm

AFTER YOU COLLECT AT LEAST TEN SIGNATURES - COME BACK TO THIS WEBSITE TO LOG IN YOUR TOTAL SIGNATURES COLLECTED AND MAILED. USE THIS FORM TO LOG IN YOUR SIGNATURES COLLECTED AND MAILED.

MAIL THE ORIGINAL PETITION ( after you have made a copy for your records of the signatures) TO THE CONGRESSMAN ON THE PETITION AND TO EACH OF YOUR OWN U.S. STATE SENATORS AND U.S. REPRESENTIVES IN YOUR STATE - THIS IS A MUST !

COME BACK TO THIS WEBSITE AND SEE HOW YOUR EFFORTS AND OTHER AMERICANS ARE IN COLLECTING SIGNATURES AND HOW MANY HAVE BEEN MAILED TO WASHINGTON AS TIME PROGRESSES. STATUS OF SIGNATURES COLLECTED AND MAILED

THIS INTIATIVE PETITION CAN MAKE A DIFFERENCE IN YOUR HEALTH, THE HEALTH OF YOUR FAMILY AND FRIENDS - BUT WE NEED YOUR HELP - WILL YOU JOIN US TO MAKE THIS DIFFERENCE AND TELL OUR ELECTED WASHINGTON OFFICIALS WE HAVE HAD ENOUGH!
---
IMPORTANT UPDATE:
Make sure you read about the new documentary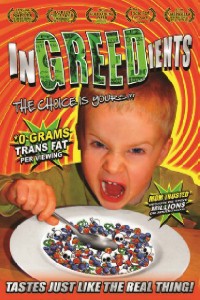 Read About the Film - Click Here
Do you want to die young with a diseased heart?
Develop needless high blood presure?
Develop diabetes type II ?

If not - then you need to watch this new documentary !

THE FILM HAS WON FIVE FILM AWARDS !
---
*The claims made about these products on or through this site have not been evaluated by the United States Food and Drug Administration and are not approved to diagnose, treat, cure or prevent disease. The information provided on this site is for informational purposes only and is not intended as a substitute for advice from your physician or other healthcare professional or any information contained on or in any product label or packaging. You should not use the information on this site for diagnosis or treatment of any health problem or for prescription of any medication or other treatment. You should consult with a healthcare professional before starting any diet, exercise or supplementation program, before taking any medication, or if you have or suspect you might have a health problem.

---
In the United States, medical diagnosis and treatment is constrained by law to be the exclusive purview of state licensed practitioners. The diseases discussed on this site are serious, sometimes life threatening matters. Neither the content nor the intent of this column may or should be construed as the giving of medical advice or as recommending any treatment of any kind. The purpose of this column is to support informed discussions, to provide medical research links and and to help the patient identify the doctors who keep up with advances in their field.
---
© All Rights Reserved. Use of these collected data is restricted.
Newspapers, syndicates or publications wishing to use this information or his columns, email your request with details to Mr. Dewey's agent. Email Contacts for DL Dewey. For any other use, DLDEWEY for permission to use column or columns, detailing your request to use which column or columns and for what purpose.