Food For Thought
© copyrighted
Do You Know Who I Am and...
Who You Are or...
Have You Forgotten
September, 2011
by columnist
David Lawrence Dewey
"Reading provides knowledge...
knowledge leads to answers."

SEARCH

---

HOME

---

Previous Columns
---
NOTICE: IF YOU LINK TO THIS COLUMN, YOU MUST USE THIS URL: http://www.dldewey.com/truth.htm
Do not post this copyrighted article in any message board, blog or website.
---
Before we get to what you are about to see and read...
Some of the following of what you are about to view and read... I hope will be soul stirring to you. Some of them were sent to me by a friend who received it from someone else. It so moved me with the basic message that I added some of my own pictures and thoughts about things I felt were missing. I hope that it reaches deeply into your conscious, your essence and you will feel these pictures and words and it will move you like it did me. Most importantly, I hope you will send an email to your family, friends and everyone you can think about this article. Let's move this around the world and just maybe, just maybe.... it will make a difference.
The URL is http://www.dldewey.com/truth.htm
Please make sure you copy it correctly into your email.
Now...to what I hope will awaken the light in mankind worldwide...
Do You Know Who I Am and...
Who You Are or...
Have You Forgotten ?
David Lawrence Dewey - September 23, 2011 © copyrighted
Instead...

You add chemicals to it that make you ill

The URL link again to this article is: http://www.dldewey.com/truth.htm
Please send an email to your family and friends about this article, the link is above,
please make sure you copy it correctly into your email.
Let us spread this message around the globe so that others may awaken as well to the TRUTH...
For in the end, "Truth is truly all that matters."
It does not matter what religion you practice or what you believe in, for what has been presented in these pictures and words is TRUTH - if mankind denies these TRUTHS - then mankind has not evolved into a higher sentient being over the last several hundreds of years and prefers evil or goodness.
I believe you have felt the truth in these pictures and words, if not..then I truly am speechless.
If that be the case, then maybe there is no hope for mankind any longer...maybe we are on a path of self-destruction then.
~ ~ David Lawrence Dewey
---
IMPORTANT UPDATE:
Make sure you read about the new documentary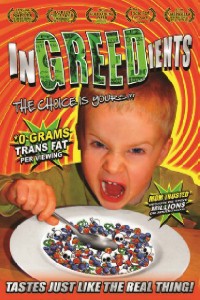 Read About the Film - Click Here
Do you want to die young with a diseased heart?
Develop needless high blood presure?
Develop diabetes type II ?

If not - then you need to watch this new documentary !

THE FILM HAS WON FIVE FILM AWARDS !
---
Do you care about your health, the health of your children, your family?
Then make sure you read my column:
Hydrogenated Oils - Silent Killers
Learn the truth about these deadly oils in our food supplies

Read about Greta Ferebee's and my efforts in a nationwide petition campaign to get these and other toxins out of the food supply. VISIT our website:


---
*The claims made about these products on or through this site have not been evaluated by the United States Food and Drug Administration and are not approved to diagnose, treat, cure or prevent disease. The information provided on this site is for informational purposes only and is not intended as a substitute for advice from your physician or other healthcare professional or any information contained on or in any product label or packaging. You should not use the information on this site for diagnosis or treatment of any health problem or for prescription of any medication or other treatment. You should consult with a healthcare professional before starting any diet, exercise or supplementation program, before taking any medication, or if you have or suspect you might have a health problem.
---
In the United States medical diagnosis and treatment is constrained by law to be the exclusive purview of state licensed practitioners. The diseases discussed on this site are serious, sometimes life threatening matters. Neither the content nor the intent of this column may or should be construed as the giving of medical advice or as recommending any treatment of any kind. The purpose of this column is to support informed discussions, to provide medical research links and and to help the patient identify the doctors who keep up with advances in their field.
---
© All Rights Reserved. Use of these collected data is restricted.
Newspapers, syndicates or publications wishing to use this information or his columns, email your request with details to Mr. Dewey's agent. Email Contacts for DL Dewey. For any other use, DLDEWEY for permission to use column or columns, detailing your request to use which column or columns and for what purpose.
©1997 - 2011
DL DEWEY
Last Modified:
September 21, 2011
Email Contacts