Food For Thought
© copyrighted
New Documentary Film

Exposes Toxins in Food Supply
April 25 , 2010 - May 5, 2010 Updated
by columnist
David Lawrence Dewey
"Reading provides knowledge...
knowledge leads to answers."

SEARCH

---

HOME

---

Previous Columns
---
IMPORTANT UPDATE:
Make sure you read about the new documentary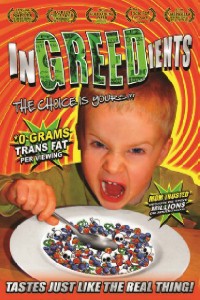 Read About the Film - Click Here
Do you want to die young with a diseased heart?
Develop needless high blood presure?
Develop diabetes type II ?

If not - then you need to watch this new documentary !

THE FILM HAS WON FIVE FILM AWARDS !
---
Do you care about your health, the health of your children, your family?
Then make sure you read my column:
Hydrogenated Oils - Silent Killers
Learn the truth about these deadly oils in our food supplies

Read about Greta Ferebee's and my efforts in a nationwide petition campaign to get these and other toxins out of the food supply. VISIT our website:


---

---
© All Rights Reserved. Use of these articles is for personal use only. Any other use is strictly prohibited. Newspapers, syndicates or publications wishing to print his columns, email your request with details to Mr. Dewey's agent. Email Contacts for DL Dewey. For any other use, DLDEWEY for permission to use column or columns, detailing your request to use which column or columns and for what purpose.
©1997-2011
Rocky Mountain Publicity
Last Modified:
December 1, 2011