IS RECEIVING NATIONAL MEDIA ATTENTION!
With cutting edge animations rarely achieved in independent filmmaking,



will entertain, inspire, educate and at times frighten audiences of all ages.
If you could see one movie this year that could save your life...
This is that movie!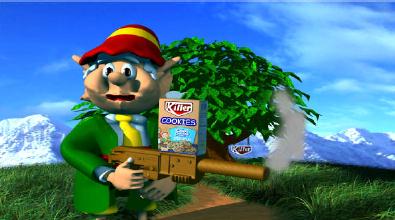 Here is a two minute sneak peak of the documentary on YOU TUBE
Promo Sneak Peak of "inGREEDients"
NEW TRAILER
Do you know the food industry uses over 14,000 chemical additive toxins in processed foods?
Then watch this trailer from the movie on YOU TUBE.
New Trailer "inGREEDients"
NEW TRAILER
Here is a new two minute sneak peak of the documentary on YOU TUBE
A MUST WATCH IF YOU HAVE ANY DOUBTS ABOUT THE FOOD
YOU ARE EATING THIS FILM WILL TEACH YOU WHAT TO AVOID !
New Trailer "inGREEDients"
Read Kimberly Hartke's article about the film:



One Filmmakers Journey:
From Backyard Flicks to Award Winning Food Documentary
Why are television and radio stations talking about the film?

Because it is saving lives!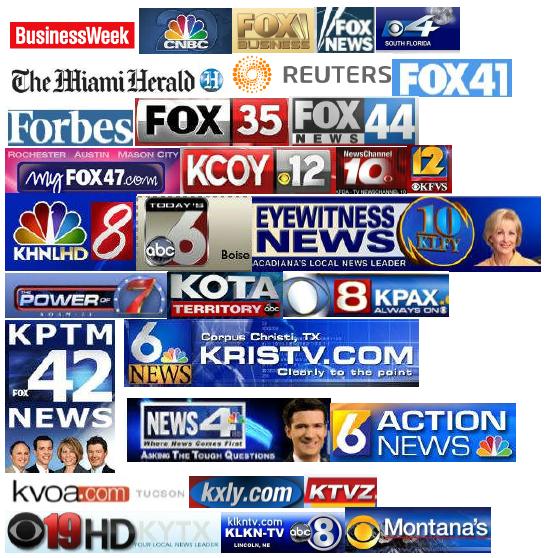 David Burton, the Director of the Film recently appeared on these radio shows nationwide,
call your local radio station and ask to have him on to talk about the film.
He will be appearing on more radio talk shows in May and June, 2010
Alabama: Birmingham and Sylacauga , Alabama WYEA 1290 a.m.
California: Loma Linda, Riverside , Los Angeles 1050 a.m.; Live on KCAARadio.com
California : Redlands KMET "Smart talk" 1490 a.m.... See More... See More
California: Riverside and San Bernadino , CA 1490 a.m. – 2nd hour
California: Santa Cruz KKMC 880

Florida: Tampa Bay , Bradenton and Sarasota : 1490 WWPR a.m.

NEW! Idaho: Rexburg KUDA 1610 AM; Epic Broadcasting
Kansas: Liberty and Kansas City ; Kansas KCXL 1140 a.m.
Louisiana: New Orleans 600AM – Replay 10 p.m. – 1 a.m.

Michigan: Detroit WDRJ 1440 am; 6-7 CT and www.1440wdrj.com

Minnesota: North Branch 87.9 f.m.
Missouri: Kansas City , Missouri KCTO 1160 a.m.

Missouri: Poplar Bluff, Missouri KLID 1360 a.m
Montana : Kalispell Live on Z600.com; All 3-Hours

Nevada: Las Vegas , Nevada , KKVV 1060 AM – Daily Replay at Midnight to 3 a.m.
NEW! New Mexico: Roswell , New Mexico KCKN 1020 a.m – 2nd Hour at 9 p.m. - CT
New York : Rochester , Brockport, WMJQ 105.5 f.m., WASB 1590 a.m., WRSB 1310 a.m.

Ohio: Columbus and Nelsonville WAIS 770 a.m.

South Dakota: Sioux Falls (and parts of Omaha ) 1640 a.m.
South Dakota: Sioux Falls (and parts of Minneapolis , MN ) 1710 a.m.
Tennessee: Gatlinburg 90.7 FM
Tennessee: Knoxville WBCR 1450 a.m. – Daily Replay at 5 p.m. – 8 p.m.
Tennessee : Knoxville WITA 1490 a.m. - Daily Replay at 5 p.m. – 8 p.m.
Tennessee: Maryville/Alcoa WBCR 1470 a.m.

Tennessee: Memphis WLRM 1380 a.m.
Tennessee: Nashville WNQM AM1300 – Daily Replay Tues thru Sat: 1 a.m. – 4 a.m.
Texas: Austin , Temple and Killeen KTAE 1330 a.m. and Live on KTAE.net
Texas: Austin 96.3 f.m. and 90.1 f.m.

Texas: Waco Cameron KTAE 1330 a.m.

Wisconsin: Ladysmith WLDY 1430 a.m.

This broadcast is also available on shortwave worldwide by WWCR

All Times CENTRAL TIME Zone North America a/o October 15, 2008
7:00 AM The Power Hour WWCR 7.490 MHz and 13.845
8:00 AM The Power Hour WWCR 7.490 MHz and 13.845
9:00 AM The Power Hour WWCR 7.490 MHz and 13.845

One IMPORTANT thing we must do:





STOP PURCHASING PRODUCTS CONTAINING THESE TOXINS !
..... SEND A MESSAGE TO THESE CORPORATIONS
WE'VE HAD ENOUGH ! ....AND




Even if it says trans-fat FREE - consume NOTHING that has hydrogenated oils in it period!
---
Do you care about your health, the health of your children, your family?
Then make sure you read my column:
Hydrogenated Oils - Silent Killers
Learn the truth about these deadly oils in our food supplies

Read about Greta Ferebee's and my efforts in a nationwide petition campaign to get these and other toxins out of the food supply. VISIT our website:


---
*The claims made about these products on or through this site have not been evaluated by the United States Food and Drug Administration and are not approved to diagnose, treat, cure or prevent disease. The information provided on this site is for informational purposes only and is not intended as a substitute for advice from your physician or other healthcare professional or any information contained on or in any product label or packaging. You should not use the information on this site for diagnosis or treatment of any health problem or for prescription of any medication or other treatment. You should consult with a healthcare professional before starting any diet, exercise or supplementation program, before taking any medication, or if you have or suspect you might have a health problem.
---
In the United States, medical diagnosis and treatment is constrained by law to be the exclusive purview of state licensed practitioners. The diseases discussed on this site are serious, sometimes life threatening matters. Neither the content nor the intent of this column may or should be construed as the giving of medical advice or as recommending any treatment of any kind. The purpose of this column is to support informed discussions, to provide medical research links and and to help the patient identify the doctors who keep up with advances in their field.
---
© All Rights Reserved. Use of these collected data is restricted.
Newspapers, syndicates or publications wishing to use this information or his columns, email your request with details to Mr. Dewey's agent. Email Contacts for DL Dewey. For any other use, DLDEWEY for permission to use column or columns, detailing your request to use which column or columns and for what purpose.
©1997-2011
Rocky Mountain Publicity
Last Modified:
December 1, 2011