Food For Thought
"Truth Is What Matters"
© copyrighted
Food Warnings - Foods to Avoid
A Must Read If You Care About Your Health !
April 10, 2013, Updated, April 14, 2013
by columnist
David Lawrence Dewey
"Reading provides knowledge...
knowledge leads to answers."

SEARCH

---

HOME

---

Previous Columns
---
NOTICE: IF YOU LINK TO THIS COLUMN, YOU MUST USE THIS URL: http://www.dldewey.com/foodwarn.htm
---
A DL DEWEY Exclusive


Report
Food Warnings - Foods To Avoid
A Must Read - If You Care About Your Health !
David Lawrence Dewey - April 10, 2013 © copyrighted
---
Are you aware that the food you are consuming from China and other countries is NOT inspected !
We are being sold dangerous foods because we are trusting foolish Americans.
If you can't remember the names of brands that are dangerous to purchase, then print this page out and carry it with you to the grocery store.
The life you will save will be your own and most important, save the lives of your family and friends, by passing this on to your family and friends !
Recently, there was a documentary where a Food inspector stated he had lived overseas and he had seen the filthy conditions of how their foods are raised and processed. If you saw it, it would make you ill and you would never purchase any food produced, packaged or made in the China, Indonesia or other countries in that area.
Some foreign workers have to wear masks as they work in these places, because the food is so rotten and filthy, it makes them want to throw up. Many fish on Fish Farms are fed Raw sewage daily. He said he has seen so much filth throughout their food growing and processing that he would "never" eat any of it. They raise this filth, then put some food coloring and flavorings on it, then they ship it to the USA for Americans to consume and feed to YOUR families. They have no Food & Safety Inspectors in these countries and the FDA does not inspect this food coming into the U.S. They ship it to you to buy and poison your families and friends.
Imported Food Americans Eat and the Junk Americans Purchase Daily...
Green Giant frozen vegetables are from China , and so are most of Europe 's Best.
Arctic Gardens are Okay. So is Birdseye.
Never buy the grocery store garlic unless it is clearly marked from USA or Canada , the other stuff is grown in human feces ( worse than chicken poop). China is the largest producer of garlic in the world. U.S. is next.
Buy only local honey, much honey is shipped in huge containers from China and re-packed here. The problem is, there are no pollution controls of chemicals that are dumped in the rivers and streams in China. By the way, eating local honey from your area, if you suffer from allergies, it will tremendously help your allergies !
Cold-FX is grown and packed in China and is full of fecal bacteria. If the country of origin is not clearly marked beware. If it is produce, ask an employee. If they don't know, don't buy it !
Watch out for packages which state "prepared for", "packed by" or "imported by". These usually means the food is grown and shipped in a foreign country, even though it may say, "packed in the USA."
The FDA does not require mandatory labeling of food from other countries, especially the produce, however, the country of origin is required and should be clearly shown on the item in the store. So you don't know if you are eating genetically modified fruits or vegetables. Make sure you watch the video link at the end about GMO foods. Go to your local farmers' markets in season for local produce and keep a wary eye open the rest of the year.
Please read this very carefully, and read to the very bottom. It's important for all of us.
How is it possible to ship food from China cheaper than having it produced in the U.S. or Canada ?
The reason is very simple, it is GREED by the food corporations. They would rather make 10 cents more on a product that be concerned about your health!
What About Fruit?
For examples, the "OUR FAMILY", brand of mandarin oranges like from Walgreen's NICE Brand, says right on the can, FROM CHINA. So for a few cents more, purchase brands where the fruit is grown in the US and packed in the U.S. If in doubt, GOOGLE the food company and call them and ask them where their fruit is grown and where it is packed. Watch out for the name brand products of WALGREENS, KMART, TARGET, WALMART, most are made in CHINA !
THE GOLD BRAND OR THE DOLE FROM CALIFORNIA ARE OKAY !
Beware however...Costco sells canned peaches and pears in a plastic jar that come from China !
What About Fruit Cups?
Most used to be made in Canada in the Niagara region until about 2 years ago. Most are now packaged in China !
And you will love this one. Steinfeld's Pickles are made in India - just as bad as China !
Canned mushrooms... No-Name and store-brand , most come from Indonesia .
Again, READ YOUR LABELS - it must state origin of country on the product.
What About Fish?
I cannot stress the following enough.
ALL "HIGH LINER" AND MOST OTHER FROZEN FISH PRODUCTS COME FROM CHINA OR INDONESIA . THE PACKAGE MAY SAY "PACIFIC SALMON" ON THE FRONT, BUT LOOK FOR THE SMALL PRINT. MOST OF THESE PRODUCTS COME FROM FISH FARMS IN THE ORIENT WHERE THERE ARE NO REGULATIONS ON WHAT IS FED TO THESE FISH. DO NOT CONSUME FARM RAISED SALMON OR FISH. THEY RAISE THE FISH IN HUGE TANKS AND GIVE THEM HORMONES AND ANTI-BIOTICS AND THE PONDS WIND UP LITERALLY BEING CESSPOOLS FULL OF FISH MANURE AND THE FISH ARE SWIMMING ON THIS UNTIL THE DAY THEY ARE KILLED FOR PRODUCTION. NEVER - EVER CONSUME FARM RAISED FISH OF ANY TYPE !
Recently, The Montreal Gazette had an article by the Canadian Government on how Chinese feed the fish: They suspend chicken wire crates over the fish ponds, and the fish feed on chicken feces.
If you search the internet about what the Chinese feed their fish, you'll be alarmed; e.g., growth hormones, expired anti-biotic from humans. Never buy any type of fish or shellfish that comes from these countries: Vietnam , China , Philippines.
VERY IMPORTANT
There is a false email circulating that you can read the bar code on products to determine origin of country. Most likely put out to fool consumers. This is FALSE!
Most Chinese businessmen are starting to figure out that many consumers do not prefer products Made in China but there is no way they can get around the mandatory labeling requirements. Origin of country must show on any product not made in the U.S.A. If it says made in "CHINA" or any other country, stop buying it, especially food! If it is made in the U.S.A, it will say made in the U.S.A., or it may say, product made in the U.S.A. - assembled in "whatever country". If it assembled in another country, don't buy it!
This false email about the bar code says to refer to the barcode, the first 3 digits 690-695 that it is "Made in China", this is FALSE . PLEASE READ THE LABELS ON FOOD PRODUCTS. IF IT SAYS MADE IN CHINA - BUY ANOTHER MADE AND PACKED IN THE U.S. !
YOU CAN HOWEVER TELL IF THE FOOD YOU EAR EATING IS
ORGANIC OR GMO FOODS BY THE 5-DIGIT UPC CODE: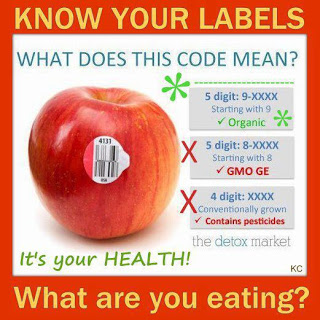 As shown, if a product has a five digit code starting with 9, that denotes ORGANIC grown food. If the product has a five digit code starting with 8, that denotes GMO or GE "food", which is undoubtedly decidedly low in vibration. Products showing a four digit bar code are conventionally grown, but also contain pesticides.
Print the image out and take out with you to the grocery store !
While the Chinese export inferior and even toxic products, dangerous toys, and goods to be sold in North American markets, the media wrings its hands! Do you know that during the Bush Administration of eight years, the U.S. lost over 5.5 million manufacturing jobs in the U.S., many in food production. It is time to bring the jobs home !
Yet, 70% of North Americans believe that the trading privileges afforded to the Chinese should be suspended and our politicians do NOTHING about this !
PLEASE WRITE, CALL EMAIL AND FAX YOUR CONGRESSMAN AND DEMAND FOOD INSPECTIONS OF ALL FOOD COMING FROM CHINA !
WAIT A MINUTE ...duh! Why do we need the government to suspend trading privileges? But still bombard your Congressmen concerning these issues, this has got to stop! No wonder our health care costs are going through the roof and our own governments are causing the problem by allowing these toxic and poisoned foods to come into the country.
WE CAN SIMPLY DO IT OURSELVES CANADA AND THE U.S. !
Simply look on the bottom or side of every product you buy, and if it says 'Made in China ' or ( Peoples Republic of China , and that now includes Hong Kong ), simply choose another product, or none at all. You will be amazed at how dependent and many of these Chinese products you are buying. You will also be equally amazed at what you can do without. Unless you start to read the labels you will never realize how much of this food you are ingesting !
THINK ABOUT THIS:
If 200 million North Americans refuse to buy just $20 each of Chinese goods, that's a billion dollar trade imbalance resolved in our favor...fast!! The downside? Some Canadian/American businesses will feel a temporary pinch from having foreign stockpiles of inventory.
Then they will at least have to ask themselves if the benefits of their arrogance and lawlessness are worth it and more important we Americans will stop our stupidity in ingesting such poison and toxins!

START NOW and don't stop and...

One last thing, did you know the GMO ( genetically modified ) foods you are ingesting are loaded with pesticides and formaldehye. GMO corn and soybean are now 80% of the crops. Buy 100% organic non-GMO! Below is a link that the Canadian Broadcasting did on March 25th, 2013 concerning GMO foods. It will shock you !

GMO Containment - Canadian Broadcast Corporation News Report - YouTube
http://www.youtube.com/watch?v=sBYBVl42AAE

Also, in you have not read my piece about MONSANTO, and watched the video, I urge you to do so.

THE DOCUMENTARY MONSANTO DOES NOT WANT YOU TO WATCH

Please watch this documentary and I strongly urge and request that you this send link to your family and friends !

We must spread the truth NOW and stop this madness before we will no longer have no natural seeds of any kind to grow our food.

The film was produced by a French woman who felt the world needed to know what Monsanto was doing to the food supply.

It goes all the way back to President Reagan,when then Vice President Bush visiting a Monsanto plant is heard saying in the film after Executives of Monsanto were complaining about the FDA holding up approval said, "well, you came to the right place, we're in the deregulation business." Well, we all know what Presdient Reagan's and then to be President Bush's continued deregulation of the banking industry has caused in this country, the near economic destruction of this country not to mention a depression that would have made the 1930 look like a visit to Disneland.

Think again about wanting government deregulation after seeing this documentary. You will learn the corrupt politics because of GREED. There are FDA whistle blowers in the film that tell you the truth of what has been going on for the last 50 years with Monsanto.

One voice can become MILLIONS ! SPREAD THE TRUTH !

The World According To Monsanto - Click on the Image to Watch
It is nearly 2 hours in length - well worth the watch !
You will learn the truth how you are being poisoned to death by genetically modified foods !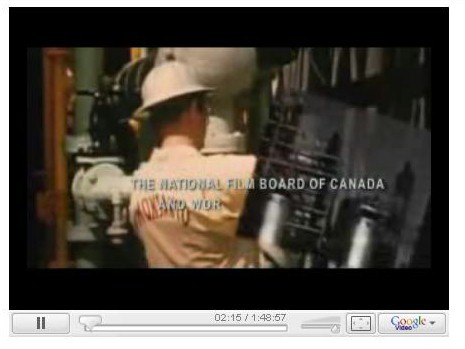 GMO foods ( genetically altered foods ) are toxic enough with pesticides and formaldehyde in them, but did you know they also have virus genes inserted into them.
WRITE, CALL, EMAIL, FAX YOUR CONGRESSMAN TO BAN GMO FOODS IN THE U.S. AND SHARE THIS EMAIL WITH YOUR FAMILY AND FRIENDS ! AMERICANS MUST STOP THIS MADNESS !
TOLL-FREE # TO REACH YOUR CONGRESSMAN ! SIMPLY ASK FOR THE OFFICE OF YOUR CONGRESSMAN! You can reach your Elected Representatives thru this Toll Free # (1-866) 220-0044, simply ask for their office. You can also ask to speak with assistants to President Obama and voice your concerns!
If you don't know who your Congressman are Senators or House of Representative, go here:
U.S. SENATE: SENATE.GOV
HOUSE OF REPRESENTATIVES: HOUSE.GOV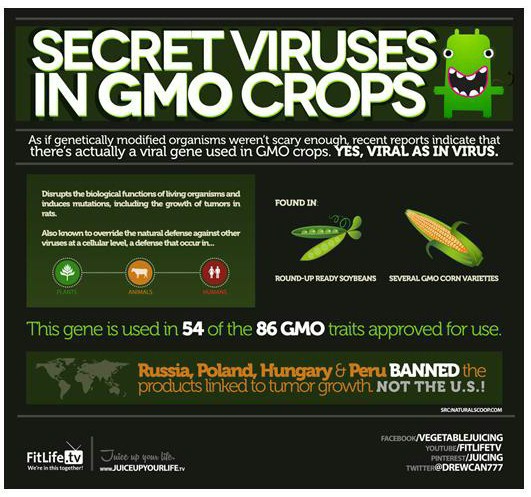 ONE EXAMPLE OF GMO FOODS - GMO CORN VERSUS REGULAR CORN !
(80%) of all corn and soybean is GMO
Other vegetables and fruits are also becoming GMO
Pesticides and formaldehyde in GMO corn
Note the pesticides and formaldehyde in GMO corn
This is approximately the same in ALL GMO foods !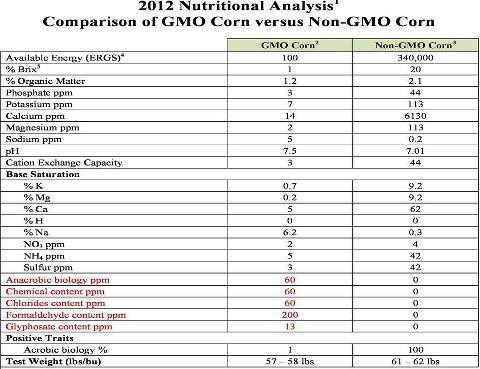 This below very simply sums it up about GMO foods...
think twice about eating GMO (genetically modified organisms) foods by Monsanto.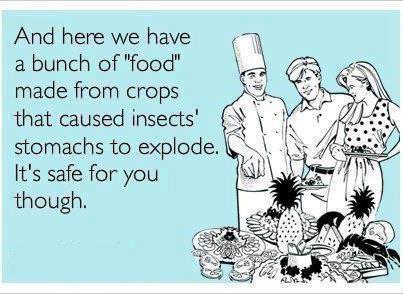 I.E. - 80% of all corn, soybeans are now GMO and the list is growing
into fruits and vegetables. Purchase ORGANIC and locally grown if possible !
Please email your family and friends about this column:
http://www.dldewey.com/foodwarn.htm
LAST - IMPORTANT URGENT HEALTH ALERTS !
Radiation is still coming from Japan from the sea and air and now this.
Actual samples have been tested and have been confirmed ! Make sure you read this!
Radioactive black fungus in Japan, blowing to the US.
Radioactive black fungus in Japan, blowing to the US.
URGENT - UPDATED 04-14-13
EMERGENCY ALERT! L.A. Air Radiation Surges 419% - YouTube
L.A. Air Radiation Surges 419%
The debris from the Fukushima nuclear reactor accident over a year ago that has been crossing the Pacific and has been hitting the beaches in California has also been bringing the radiation in the air.
What You MUST Understand !
The standards for radiation tolerance levels has been gutted by the EPA, Homeland Security and the Obama Adminstration.
Radiation tolerance levels have been raised 27 times for various maximum radiation tolerance exposure levels, including C131 coming from the Japan Fukushima nuclear accident. The EPA, Homeland Security and the Obama Adminstation have thrown the previous lower tolerance levels out of the window because of a "National Emergency", which means also, no government agency will notify the public of the harmful increase in radiation coming from the Japan Fukushima nuclear meltdown because of the higher tolerance levels that have been risen.
Recent collection of C131 radiation in the air in Los Angeles has increased 419% in the last 27 days as of April 13, 2013, compared to the previous 30 days sampling. This is 6 times over the previoius level of radiation tolerance that was allowed before the radiation levels were raised by the EPA and Homeland Security and the Obama Adminstration because of "National Emergency." This is a slick way of dealing with the increased beyond the previous lower tolerance levels of radiation coming from the Fukuashima nuclear accident. Understand this, and because the maximum tolerance levels have been risen, government agencies will not have to report these harmful levels to the public.
If you think this only affects California, think again ! This radiation is coming in on the jet stream currents from Japan and will cross the entire U.S. and eventually across the entire globe hitting nearly every country in the world !
Please pass this on to your family and friends. This is very serious and you need to start eating foods and taking certain herbs to detox the radiation out of the your body that you will be ingesting through food, water and air.
EMERGENCY ALERT! L.A. Air Radiation Surges 419% - YouTube L.A. Air Radiation Surges 419%
FOODS AND HERBS THAT CAN TREAT RADIATION POISONING
Also...
Untreatable mutated strains of this bacteria are showing up ! Wash your hands as much as possible, especially after touching door handles - carry small bottles of antibacterial wash with you ! Hand transmission is the quickest route of spreading this ! This is becoming serious!
And please...stop taking anti-biotics when you have the flu or a cold and don't need to, this is how these viruses and bacteria are mutating so quickly ! Learn about natural anti-virals and anti-bacterials like Black Elberry Extract and Olive Leaf Extract. Natural anti-virals and ant-bacterials destroy virus and bacteria cells completely and does not mutate them ! Make sure you get these in their purest form and in gel capsules or liquid form ! With the recent new BIRD FLU that has appeared in CHINA, these two should be a staple of every household !
Clostridium Difficile Antibiotic-Resistant Infections Rapidly Spreading in Hospitals Worldwide
Spreading fast (NaturalNews) Two closely related strains of clostridium difficile, better known as C. diff, have become resistant to antibiotics, allowing them to spread rapidly to hospitals around the world, according to a new study. The researchers have also managed...( read more - click above ).
Until next time....
~ David Lawrence Dewey
A couple of last things....
---
---
IMPORTANT UPDATE:
Make sure you read about the new documentary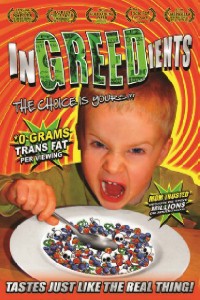 Read About the Film - Click Here
Do you want to die young with a diseased heart?
Develop needless high blood presure?
Develop diabetes type II ?

If not - then you need to watch this new documentary !

THE FILM HAS WON FIVE FILM AWARDS !
---
Would you like to save up to 25% on your gasoline cost in your car or truck?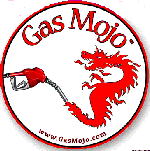 Then read what actual users of this
phenomenal device are raving about !

CLICK HERE
Improve your health with these amazing water wands !



The water wand introduces passive natural energy waves into clean drinking water, fruit, vegetable and vitamin drinks. This process causes water molecules to shed excess minerals and other substances, which break down into finer more usable nutrients. Since the water molecule becomes lighter, you can drink more liquids. This process balances pH, transports nutrients, and absorbs more waste in the body at a faster rate. Drinking more water and fluids helps increase your rate of hydration, assimilation of nutrients and elimination (detoxification). This subtle energy is discernable and gives a feeling of well-being.
Watch actual videos of how this transformed water affects
red blood cells before and after use.

CLICK HERE
---
Do you care about your health, the health of your children, your family?
Then make sure you read my column:
Hydrogenated Oils - Silent Killers
Learn the truth about these deadly oils in our food supplies

Read about Greta Ferebee's and my efforts in a nationwide petition campaign to get these and other toxins out of the food supply. VISIT our website:


*The claims made about these products on or through this site have not been evaluated by the United States Food and Drug Administration and are not approved to diagnose, treat, cure or prevent disease. The information provided on this site is for informational purposes only and is not intended as a substitute for advice from your physician or other healthcare professional or any information contained on or in any product label or packaging. You should not use the information on this site for diagnosis or treatment of any health problem or for prescription of any medication or other treatment. You should consult with a healthcare professional before starting any diet, exercise or supplementation program, before taking any medication, or if you have or suspect you might have a health problem.
---
In the United States, medical diagnosis and treatment is constrained by law to be the exclusive purview of state licensed practitioners. The diseases discussed on this site are serious, sometimes life threatening matters. Neither the content nor the intent of this column may or should be construed as the giving of medical advice or as recommending any treatment of any kind. The purpose of this column is to support informed discussions, to provide medical research links and and to help the patient identify the doctors who keep up with advances in their field.
---
© All Rights Reserved. Use of these collected data is restricted.
Newspapers, syndicates or publications wishing to use this information or his columns, email your request with details to Mr. Dewey's agent. Email Contacts for DL Dewey. For any other use, DLDEWEY for permission to use column or columns, detailing your request to use which column or columns and for what purpose.
©2009-2013
Rocky Mountain Publicity
Last Modified:
June 1, 2013