Food For Thought
© copyrighted

Health Warning !
Cancer Causing Benzene
Accumulates In Hot Car

May 21, 2009 - Updated May 5, 2010
by columnist
David Lawrence Dewey
"Reading provides knowledge...
knowledge leads to answers."

SEARCH

---

HOME

---

Previous Columns
---
Health Warning - May 21, 2009
Cancer Causing Benzene Accumulates In Hot Car
Do Not Turn On A/C Immediately Upon Entering A Car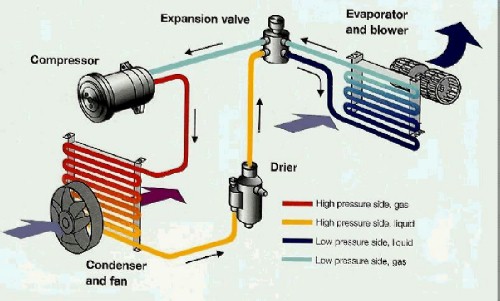 Recent research has shown deadly levels of the carciogenic toxin Benzene accumulates in a hot car.
Please open the windows after you enter your car and do not turn ON the air-conditioning immediately. According to a research done, the car dashboard, sofa, air freshener emits Benzene, a Cancer causing toxin (carcinogen- take note of the heated plastic smell in your car). In addition to causing cancer, it poisons your bones, causes anemia, and reduces white blood cells. Prolonged exposure will cause Leukemia, increasing the risk of cancer may also cause miscarriage.
It is recommended that you open the windows and door to give time for the interior to air out before you enter. Benzene is a toxin that affects your kidney and liver, and is very difficult for your body to expel this toxic stuff.
Acceptable Benzene level indoors is 50 mg per sq. ft. A car parked indoors with the windows closed will contain 400-800 mg of Benzene. If parked outdoors under the sun at a temperature above 60 degrees F, the Benzene level goes up to 2000-4000 mg, 40 times the acceptable level and the people inside the car will inevitably inhale an excess amount of the toxins.
---
IMPORTANT UPDATE:
Make sure you read about the new documentary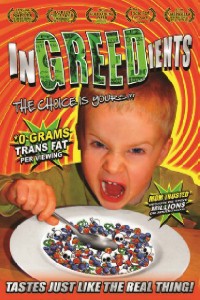 Read About the Film - Click Here
Do you want to die young with a diseased heart?
Develop needless high blood presure?
Develop diabetes type II ?

If not - then you need to watch this new documentary !

THE FILM HAS WON FIVE FILM AWARDS !
---
Do you care about your health, the health of your children, your family?
Then make sure you read my column:
Hydrogenated Oils - Silent Killers
Learn the truth about these deadly oils in our food supplies

Read about Greta Ferebee's and my efforts in a nationwide petition campaign to get these and other toxins out of the food supply. VISIT our website:


---
*The claims made about these products on or through this site have not been evaluated by the United States Food and Drug Administration and are not approved to diagnose, treat, cure or prevent disease. The information provided on this site is for informational purposes only and is not intended as a substitute for advice from your physician or other healthcare professional or any information contained on or in any product label or packaging. You should not use the information on this site for diagnosis or treatment of any health problem or for prescription of any medication or other treatment. You should consult with a healthcare professional before starting any diet, exercise or supplementation program, before taking any medication, or if you have or suspect you might have a health problem.
---
In the United States, medical diagnosis and treatment is constrained by law to be the exclusive purview of state licensed practitioners. The diseases discussed on this site are serious, sometimes life threatening matters. Neither the content nor the intent of this column may or should be construed as the giving of medical advice or as recommending any treatment of any kind. The purpose of this column is to support informed discussions, to provide medical research links and and to help the patient identify the doctors who keep up with advances in their field.
©2009-2011
Rocky Mountain Publicity
Last Modified:
October 4, 2011